So… I watched this movie. I see that pretty much everyone can come to the conclusion that this movie is a masterpiece, through and through, above all else, a true, cinematic classic. Seeing that, I was persuaded into watching this, and ended up sad - because I didn't really like it that much.

I saw in this thread (and on IMDb sometimes) that a lot of people can say the characters are pretty damned good and have a lot of depth. Well, the characters are what did it for me, in all honesty, for I think they're all a bit wooden compared to some of the other characters I've seen from this director i.e. Angel Eyes or Tuco - especially Tuco - or Mortimer, or hell, both of Gian Maria Volonté's characters).
I gather that Cheyenne, primarily from his bouncy leitmotif, was supposed to be the sorta-kinda comic relief character of the titular folks, but he had a few good lines here and there. Didn't really see anything to laugh at overall. His death also came out of nowhere for me, completely forgot about what caused it by the time he was dying. Harmonica was… Harmonica.
Jill was pretty darn disappointing for me. Being a female, I was kinda hoping for some action out of her, maybe some good lines here or there, or hell, just a commanding presence would've sufficed. But… I don't know. She was called "remarkable" by Cheyenne and I'd argue he only said that because he liked her and not because she is actually remarkable. I think the only thing remarkable about her is her crazy luck. I also think there wasn't much digging in regards to her grief? Like, a big scene was dedicated to it, but the movie jumped on from that kinda quick imo. I expected her to be pretty fucked up after that - for the whole runtime even, but… I don't know, maybe I'm just picky. I did expect a lot more out of her though. (also I got irritated with all the unnecessary shots of her, seriously - I think @LankyGringo mentioned something about the unnecessary shots.) Her romance with Harmonica came out of nowhere too, like I ain't really see any tension between them. The most we got was the scene when she was in the tub, but… I'm a romance writer - that felt cheap - I don't know!
Frank was Frank - think I only liked him a little bit because it was Henry Fonda and "oh look at that casting subversion 'cause he's usually the good guy! Neat!", you know?
Speaking of villains, I really liked Morton. Not only is his leitmotif absolutely beautiful (shout out to Ennio Morricone!), but his character was kinda relatable in a sense that he had a very strong drive to reach his goal, doing whatever it took to get what he wanted - including evil. But with evil comes a heartbreakingly fitting fate; he's the villain, so he gets a deserving death, but this time, it hurt. He had a simple dream (at least for him) - to see the Pacific. And all he got was a dirty pond in the middle of nowhere. It was sad… dare I say, the only moment I really felt something - gah…
I feel bad I didn't like it because it's a Leone movie for Christ's sake! I should love it, and anything he touches is gold, right? But… I don't know - I just felt meh the whole time. The characters were meh to me, there was a message in there apparently but I didn't catch it because by the last twenty minutes, I was just staring at the screen like: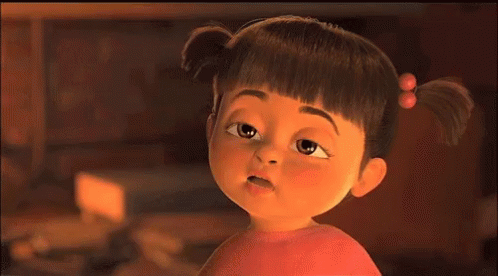 So… yeah. I can say for a fact that I adored the score (Ennio Morricone is definitely G.O.A.T'ed, RIP.), the cinematography, and I actually did like Frank - but even then, I kinda hoped for more revealing into his psyche through Morton because I felt like they were trying to do that (notice Morton was physically weaker, but his mind was still very very strong. Remember that scene?). But alas…
Should I give this film another try?