Ha! You got that right!

This is a very random question but something I've always been curious about.
I've noticed that in many Spags the evil rich man stereotypes always seem to drink some kind of vibrant-looking alcoholic concoction.
The only one I can remember off the top of my head is in Texas Adios where this guy is drinking something that looks very green, but I remember seeing other brightly coloured drinks in different Spags too.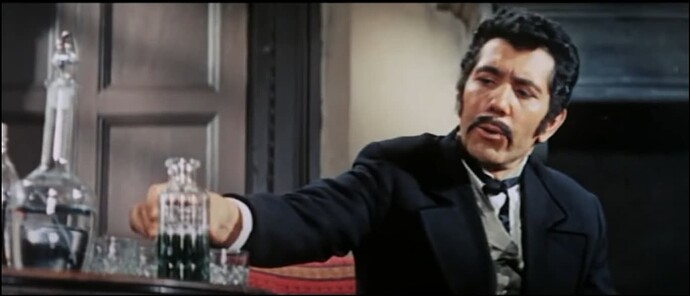 I'm not very knowledgable on booze, anyone know what this might be?
Green Chartreuse is a spirit that I tried years ago - it is made by monks in France and is great when you strike a match in the glass.

Interesting, I never knew there were so many oddly coloured liqueurs. Guess I'll have to do some "research" next time I'm at a bar

I always thought they were drinking Absinthe aka The Green Fairy as it was very popular in the late 19th and early 20th century. Just my theory.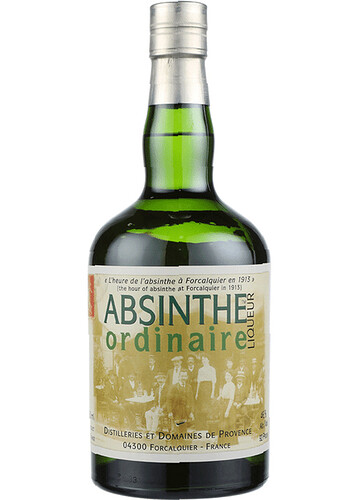 ah! look at that! I've graduated to Member!


I'm raising a glass in celebration…well, not really a glass more of a travel mug, with just tea in it…but still,
It will have to do!
Would have been more fun to go out and celebrate with you all in real life


That way I could fangirl over @aldo and @Montero's film knowledge


Apologize to @Admin for the cleanup he's had to do when I make a mess in the wrong channels


Thank @Toscano and @LankyGringo for always choosing kindness


@QuickDraw and @Phil_H for enabling my SW purchases


and talk locations with @Bill_Willer and @IllThinkAboutIt

and all the rest of you who made the last year a fantastic one~
Now that would have been fun!
But until then, cheers!


Let's have another great SW year!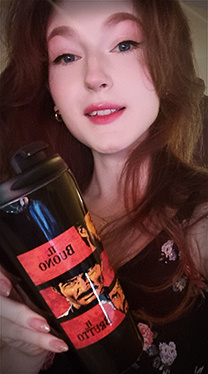 Congrats! It has been a pleasure having you and your pleasant disposition amongst us.

Yes indeed, we're sorely missing pleasant dispositions here from time to time, and yes I do include myself in that comment! Good to have you here, Jenny, and well done

Just wanna throw in some random knowledge on how to rise in forum trust levels:
read (topics, posts)
dole out likes to useful posts others contribute
earn likes for useful things you post
return (daily, over a long period of time)
engage in discussions
behave

read more Understanding Discourse Trust Levels
You might need to sit down for this one,
because this might come as a shock.
But after much research,
hours of investigation and comparisons.
After traveling down multiple roads of possibilities.
I keep coming back to one single conclusion.
A single truth.
Terence Hill and Franco Nero:
Same person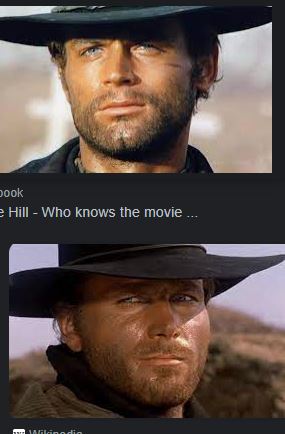 (…I'm watching Ace High right now, I seriously can't tell them apart

)
Probably why they cast Hill as Nero's replacement in Preparati la Bara!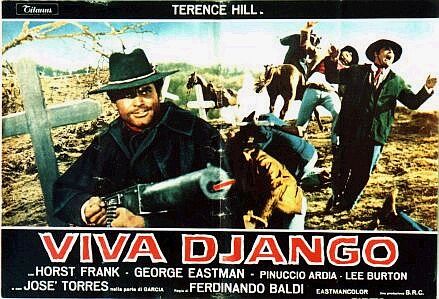 Looks as close as you'd get at the time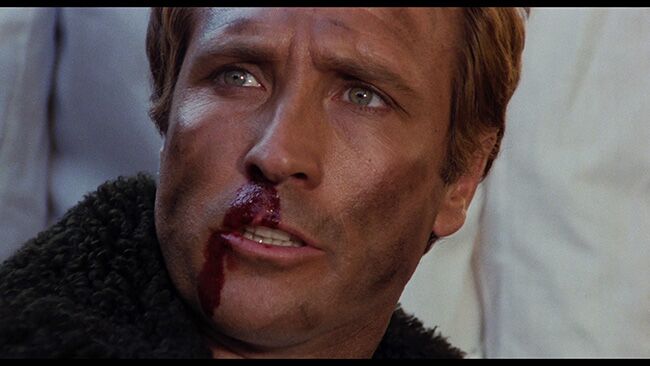 There seems to be a lot of Nero lookalikes in Italy

I've always thought the mustache-less Maurizio Merli from Highway Racer (1977) looks just like him too!
I also seem to remember that Merli was specifically cast as a Nero lookalike after the success of High Crime (1973).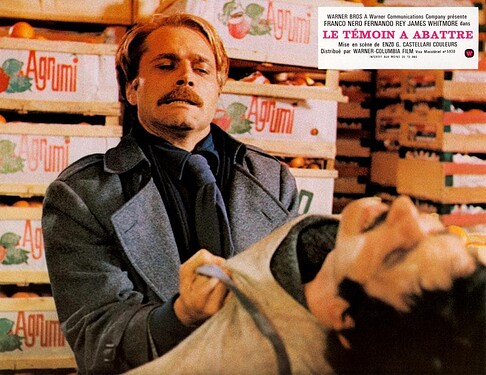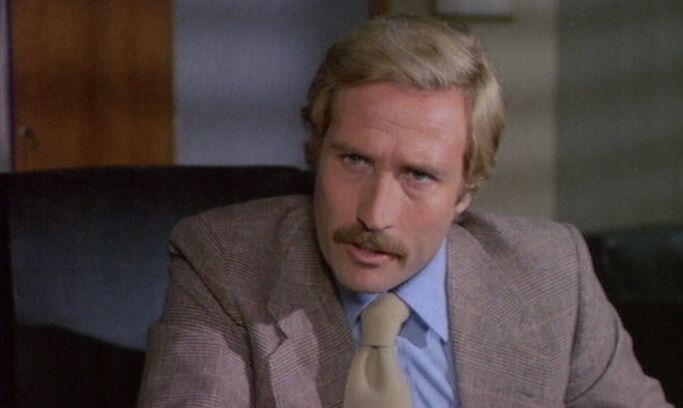 It's an elaborate hoax, they're all the same guy!

they knew how to make money

james cameron ain't got nothing on these Italians
Seems like @NeedleFork is a vampire or something… anyways she talked me into setting up a dark room mode at the SWDb. Find an icon in the menu up right to toggle it on and off.

I'm so happy!



I like it. That is the mode I keep my phone in and I think it is much easier on the eyes.