Welcome to the July 2022 newsletter from in and around the Spaghetti Western Database, your regular newsletter of what happened last month.
Instructions: See Newsletter category of our forums

All forum members receive this

newsletter. Contact us if you have any questions.
---

NEW STUFF IN AND AROUND THE SWDB IN

JULY 2022:

New around the SWDb:
The summer weeks have been and continue to be a busy time around the SWDb. While I am working on somewhat of a major overhaul of the SWDb, many members of our community are keeping busy improving its information, adding pictures, missing titles and writing reviews. All the while, we're scouting the web and contacting our informants to keep the internet's most reliable spaghetti western home video release calendar up to date.
We are still trying to get in touch with the person who used to run this website SPAGHETTI WESTERN DATABASE if anyone has an idea, please send us a message
We can use more information on a lot of home video releases in the SWDb from France, Czechia, Poland, Brazil, Japan and many other countries. Please, if you see gaps in the SWDb, please reach out with corrections.
We have added some more Bulgarian alternative titles that have been missing. While the SWDb lists tons of alternate titles in many languages, it is by no means complete yet.
Let us know if you want to help with our new master calendar Calendar - The Spaghetti Western Database and company directory Company directory - The Spaghetti Western Database . We still need help to fill those with information.
And as always: join the SWDb, help out, it will make it better


New and upcoming discs:
There are already some super interesting titles lined up for August and much later. But let's look back first. The new releases in July were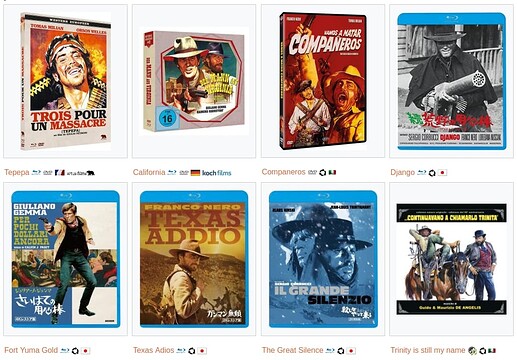 Highlights were a long overdue release of Tepepa in France and the second title in Koch Films' new series. The rest are reprints.
And in
August
we can look forward to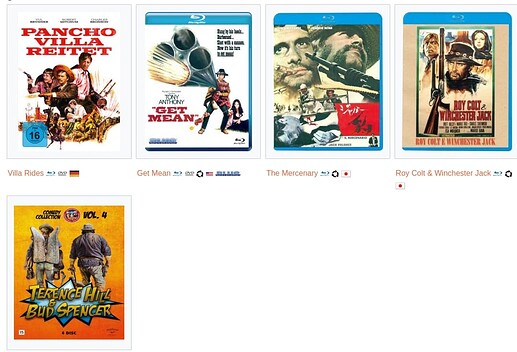 These include a reprint of Get mean, a German release of Villa Rides and some more reprints in Japan and the Nordics.

Visit the SWDb home video release calendar

Boot Hill Cemetery.
Our head of obits, @Tom_B had to update the boot hill cemetery with 12 new obituaries over the course of the last eight weeks, among them legendary actors James Caan, L.Q. Jones, Paul Sorvino and director Mario Bianchi. Rest in peace.

Check out "Cemetery with crosses"

New Reviews:
We reviewed a few titles last month. Please get in touch if you can or want to review movies, BluRays, soundtracks or books, in any language. We could use more reviews in Italian, Spanish, French and other languages, too!


Deadly Trackers


Hellbenders (Czech)



Wild Horses

New lists or articles:


Five Must-own Non-Leone Spaghetti Westerns on Bluray


Eight Twilight Spaghetti Westerns to feed your melancholy

Books:


New book on Sollima (Spain)

Music:
Other than Trinity is still my name, there were no new additions these past weeks, we can use some extra help improving the quality and quantity of soundtrack info on the database, please get in touch!

Locations
We continue posting and sharing location visits and comparison on our Facebook page and thank everyone around the net who takes these pictures and videos.
Also, Zippel's upcoming Sergio Leone documentary will show at the Biennale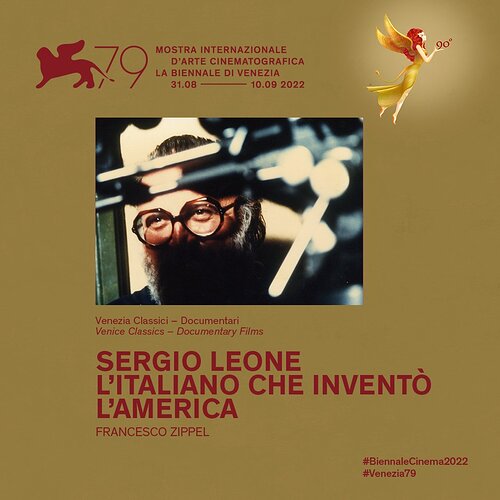 Those of you who feel inclined to donate a dollar or euro or two, head here. Also, whenever you shop at Amazon, click on one of the SWDb's Amazon links first, it doesn't matter which one. Special thanks for those who donated last month!

Many thanks to all and everyone who contributed this month, in the SWDb proper, here in the forums, everyone who has emailed us, shared our posts on social media or donated a few bucks our way. See you next month with a roundup of updates. We wish you the happiest new year and hope you check in regularly, discuss, spread the word and contribute (click here to read about the many ways how to do that).
…and follow us if you're on Twitter:
https://www.twitter.com/SWdatabase
…or on Facebook, where we crossed the 25K threshold:
By the way,
Quentin Tarantino's CINEMA SPECULATION will hit bookshelves in October and it will certainly be a blast. This will be an ultimate dive into the cinema of the 70s from one of the most prolific directors working today and … it may even contain some thoughts about spaghetti westerns… we'll see: