Not sure what to believe…Even 'IMDB, has announced her passing…
Everyone's announced it, mate. TMZ themselves announced it. But they were given the info that she'd died by her agent, so you'd imagine it was legit info which would explain why everybody has run with it.
Like you, I just don't know now. Maybe in another few days the truth will become apparent. Didn't something like this happen when Tom Petty died? "The rock star Tom Petty passed away this morning…" "Hang on, we're hearing reports that those earlier stories were premature and that Tom Petty is in fact NOT dead…" "Oh, no, as you were, everyone: He's definitely dead." I'm sure I recall that being the general tone on twitter etc at the time.
she would make a great zombie
Saw it on Mr. Tom Bett's Blog, very sad, an underrated actor I believe.
This is indeed sad news. Unfortunately Richardson choose not to give interviews about his Eurocult work.
That is sad news … I was in touch with him via Facbook a few yearsago, he seemed quite eccentric but nice. Sorry to hear he's gone.
I've only ever seen one of his movies so far, (still need to watch my 88 Films edition of 7 Bloodstained Orchids), but he did come off as a fairly charismatic individual, RIP.
Alberto Grimaldi passed away last Saturday, January 23, at the age of 95. From 1964 to 1978 he produced fifteen Westerns, including films directed by Leone, Sollima, and Corbucci.
R.I.P. Alberto
Not counting Das Vermächtnis des Inka [Viva Gringo], just under thirty
L'ombra di Zorro (1962)
Il segno del Coyote (1963)
Tres hombres buenos [I tre implacabili] (1963)
El sabor de la venganza [I tre spietati] (1963)
Cavalca e uccidi (1964)
Los rurales de Texas [I due violenti] (1964)
I sette del Texas (1964)
L'uomo della valle maledetta (1964)
Aventuras del Oeste [Sette ore di fuoco] (1964)
Ocaso de un pistolero [Mani di pistolero] (1965)
Per qualche dollaro in più (1965)
I quattro inesorabili (1965)
Solo contro tutti (1965)
I tre del Colorado (1965)
Il buono, il brutto, il cattivo (1966)
100.000 dollari per Lassiter (1966)
Faccia a faccia (1967)
La resa dei conti (1967)
Un hombre y un Colt [Un uomo e una Colt] (1967)
Il mercenario (1968)
Tutto per tutto (1968)
Ehi amico… c'è Sabata, hai chiuso (1969)
Indio-Black: sai che ti dico? Sei un gran figlio di… (1970)
E' tornato Sabata… Hai chiuso un'altra volta (1971)
…E poi lo chiamarono il Magnifico (1972)
La caza del oro [Lo credevano uno stinco di santo] (1972)
Dallas [Il mio nome è Scopone e faccio sempre cappotto] (1974)
Touche pas la femme blanche [Non toccare la donna bianca] (1974)
La ciudad maldita [La notte rossa del Falco] (1978)
Just learned that Cloris Leachman, Mel Brooks 2nd favorite actress, passed away at the ripe old age of 94. Loved her in Young Frankenstein and High Anxiety. Goodbye Ms. Leachman, you were a grand funny lady.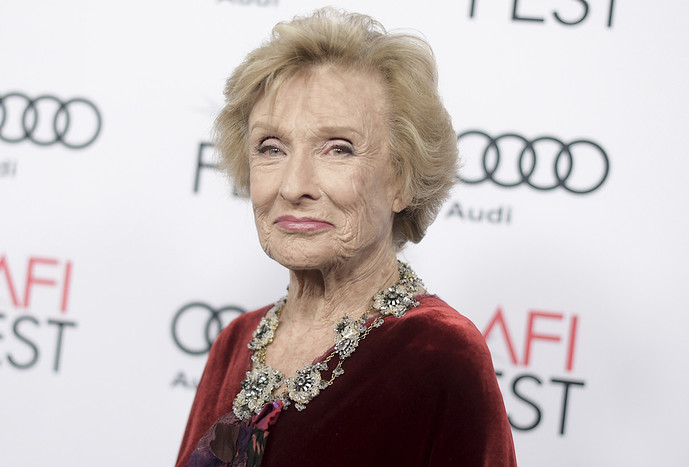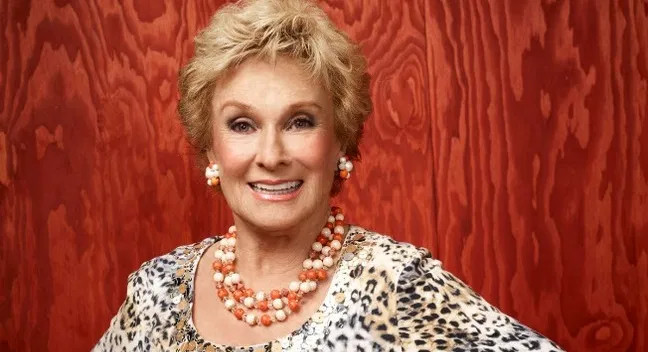 Cloris Leachman was magnificent.
So funny in the Brooks films and such a powerful dramatic actress too. Watch her in The Last Picture Show. 94 is a good age but I'm still sad to hear of her passing today.
Amen
An incredible moving performance in an amazing film. Unforgettable!
I've no doubt you're right, JC. I got the number of Westerns produced by Grimaldi from IMDb (excluding Zorro and Inka):
On IMDb one can find them all under Grimaldi's company P.E.A. (Produzioni Europee Associate).
The online database also lists a couple of Westerns that, as confirmed by the opening credits, were not produced by P.E.A. (E venne il tempo di uccidere and Ehi amigo…sei morto!).