Ok so that was a slight lie as I wasn't planning on buying this but, the eBay seller sent me a lower offer and I brought it down even further. This has been top of my spag watchlist for a while and I'll gladly take a George Eastman film as a side bonus. Time to let my wallet take a long nap.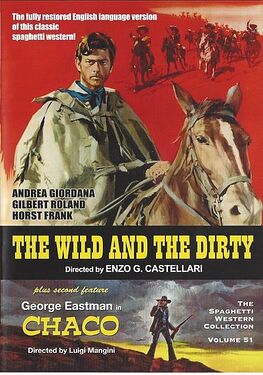 I realized that I've been waiting way too long to get this film. This is probably the last of the bigger ones that I haven't seen. Actually, I have kind of "saved" it for some reason. It has been good knowing that I have at least one heavy title to look forward to when the well has gone dry, which has been the case lately.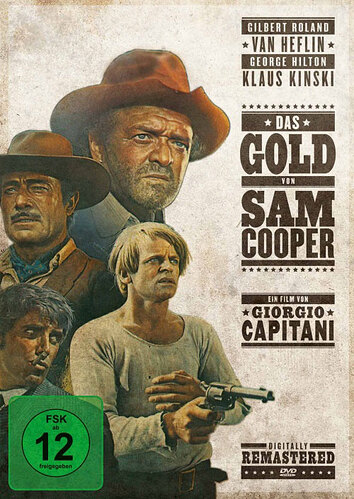 Solid find there amigo. Two questions for you: is that a new or used copy and where did you find it? I only ever found one fair priced new copy on eBay, but the seller couldn't ship to the US.
It's a used copy that I bought from a German seller on Ebay. I've been looking for it every once in a while, the prices vary from time to time. I got this one for 20€ + shipping which is absolutely fine for me! I live in Europe so the shipping was not a problem. However, if you do need a middleman I'm sure Admin would be glad to help you out

@Admin has helped me with a couple items in the last year, we actually beat you to your idea

. Still a nice recommendation either way. My luck I'd find a copy, and then find out its on Koch's new SW series list, so I'll play it safe and wait a little while.
Just ordered from German Amazon. 0.80 euro is a good price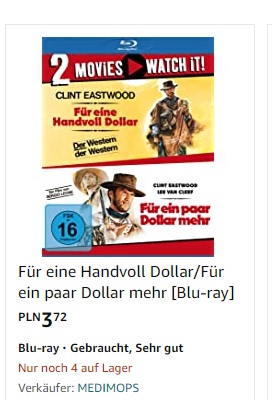 I was just gonna say, why, not that the 4Ks are coming out, but 80 cents IS an amazing price!
I think the seller will cancel my order tomorrow. The price has been changed. 4Ks are gold but they are a bit too expensive. Though I have a Django UHD from Arrow and I must admit it looks stunning.
I'm surprised the seller shipped it

So this doesn't have English audio or subs. I now remember why I took it off my Amazon wishlist. Serves me right for not checking the database before ordering

Today I saw the same price at Amazon DE (€ 9,50). Luckaly I checked the audio and subs again. I have an unsuitable list at Amazon. This one will be on it.