Hello guys,
I'm a little new to western. Of course I've seen the odd classic and I'm a huge admirer of Sam Raimis "The Quick and the Dead", but I still lack a lot of insight-knowledge. Currently I'm looking out for a decent DVD-Release of the very first "Django"-Movie, so which DVD is the best one to get? I haven't seen it yet, so I also wanna know if it's worth the hype. And then I heard that the director let himself inspire by certain thematic-elements of classical Samurai-Movies. Can anyone confirm this, or is it just bullshit and internet-gossip? Thanks for any insight on this matter.
---
For more info visit:
DATABASE PAGE: Django - The Spaghetti Western Database (spaghetti-western.net)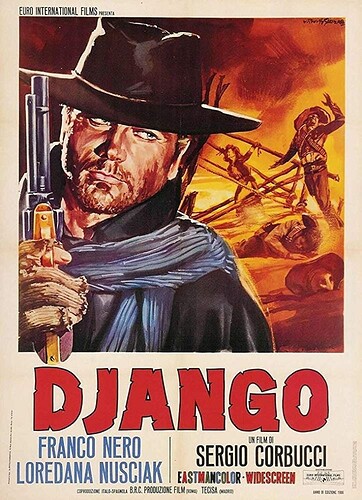 Give Django your rating out of 5 stars!