Didn't end too well for his character in this one!

Luciana Antonelli is only credited in a couple of other films, one being La battaglia del deserto (1969). Like The Stranger Returns there are very few female roles, here confined to flashbacks. In Rik Battaglia's we have 2 women, a hard to see blonde and this darker haired party girl who is a probable match for the surprised lady intruded on by the Stranger.



I love the 'Stranger' films…
I received the third film, 'The Silent Stranger', on dvd, though the post, yesterday. I would have watched it last night, but was caught up with watching Robert Woods in 'A Colt in the Hands of The Devil', on the Movies-4-Men channel
Regarding 'Colt', a load of crap
Awful dubbing, not a lot of action, and a sub-plot that that would be meaningful…if it were not meaningless…
One I need to see in the english dub.
Hopefully you enjoy The Silent Stranger. I personally hold it as one of my favorite movies. Even in it's current altered form I still enjoy it as a fun romp that has some enjoyable scenes. Also, I know I might get some flak for this, but I think it has a little more care put into it than the first two stranger movies, both in the story and the acting.
Just to update what my initial thoughts were, regarding 'A Colt in the Hand of the Devil'…
It could be that the plot appeared to make no sense to me, simply because - I strongly suspect - so much was cut out of the version I watched, on the 'Movies-4-Men' channel. The film did appear to be 'all over the place' with the editing…
I wouldn't mind seeing a longer version of 'Colt', if there is one available…I check it out.
Cheers for that…I'm sure I will, even though the version I've just bought, on DVD, from Germany, doesn't appear to have the greatest picture quality in the World… I'm just grateful that I now have a copy! I'll let you know how I get on with watching it…
I strongly suspect that, I am going to get to the end of the film, having thoroughly enjoyed it, and wonder why 'Colosseo' doesn't release a good, cleaned-up version, as it did with the first two 'Stranger' films…?
Chiappa is also credited in Arrivano Django e Sartana… è la fine. Can you share a picture?

Sure, here is Roberto Chiappa on the right in Occhio alla vedova (a.k.a. Inquietudine, 1975) from the director of Chrysanthemums for a Bunch of Swine Sergio Pastore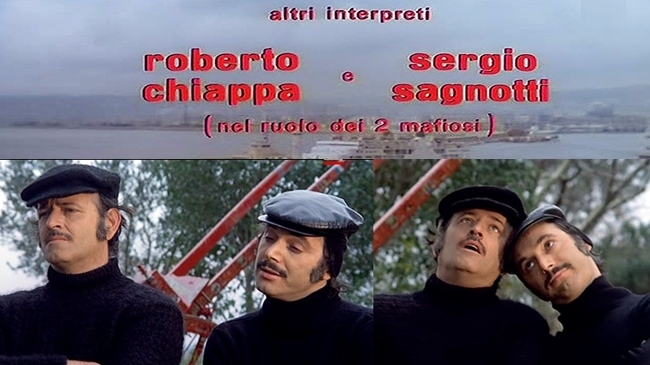 and as Gibbo (Anica) in Squadra Antiscippo (1976)

So, one of the many En Plein henchmen in this one. I haven't checked Django and Sartana Are Coming… It's the End yet.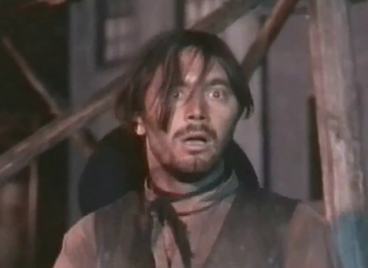 It must be noted that Custer Gail is always credited as Castrichella and not Castrighella. The first surname is not that uncommon in Lazio, the second extremely rare: so maybe his real name was Mario Castrichella as credited in this one and Amerigo another screen name just as in the case of director Tanio Boccia a.k.a. Amerigo Anton.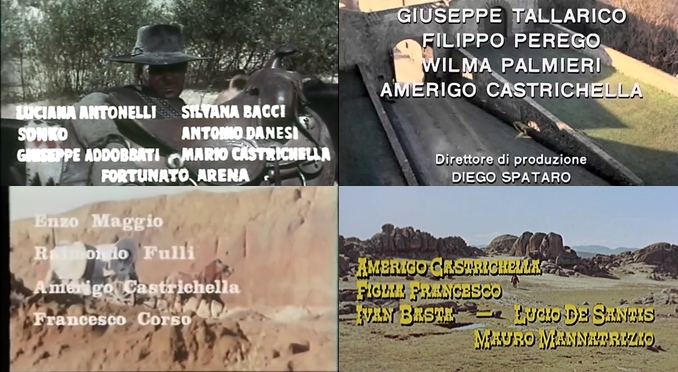 Haven't seen this one yet. I didn't like the first (but i love Blindman) so is it worth skipping or is it an improvement with it's seemingly bigger budget?
I'd recommend it, as it is indeed debatably better than the first.
I'll give it a go then. Cheers mate

I prefer the first film to the second film, so based on this you may prefer the second film

There are no significant differences in terms of budget. If you have the right expectations (it's not on the same level as Blindman), the movie is worth watching and enjoyable.
I like this one more than the first.
I like the first one slightly more, and I'll admit it's mainly because of Frank Wolff hamming it up. AKA being a "fair man"!
Same for me. If Kinski would have starred in the second one as planned it would be probably my favorite but I don't like Dan Vadis that much.
I think one of the major problems of the film is that it's clogged up with some unnecessarily long scenes of The Stranger wandering or following somebody. Specifically the scenes with Tony following Raf Baldassarre through the mexican town and the stage coach going around and around and around trying to run over Tony. All the while the same song playing on loop (not that I have a problem with Cipriani's music, it just wasn't used right in this instance). I'd really like to chop this movie up in a movie editor and see if I can't get it to flow better.