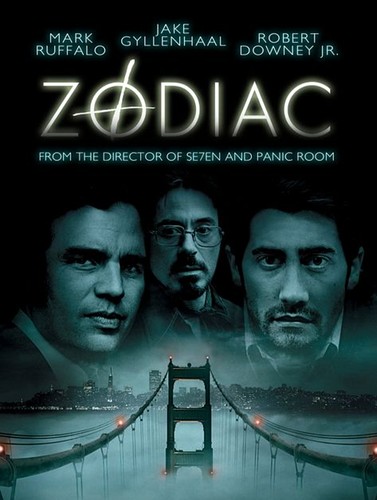 Zodiac (2007) directed by David Fincher
Great film with a great cast that would easily make my Top 10.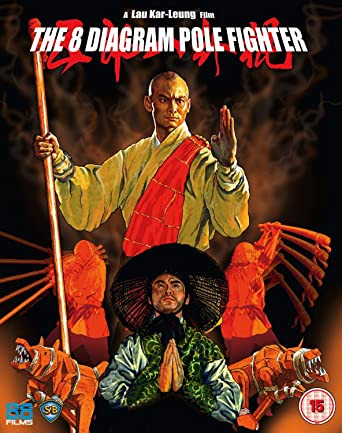 I had put off this film for a bit as I was getting through my Jackie Chan backlog but I decided to finally watch it today. Holy shit this film is fucking AWESOME. Half of the time I was just giggling to myself with how cool the fight scenes were. Gordon Liu literally impales a dude with a snapped in half bamboo pole, then whacks it with his own pole and then it flys through the dude to then impale another dude stood behind him. I have no idea how they managed to cram what feels like a 3-hour film epic journey into only 97 minutes without it feeling rushed. The inclusion of lots of blood and gore was super refreshing after watching a lot of Jackie's kung fu films where you rarely see much blood. My only problem now is that I'm eyeing up some of the other 88 films Shaw Bros releases and that Shawscope collection from Arrow.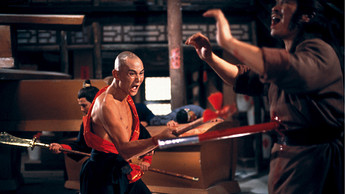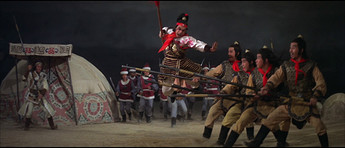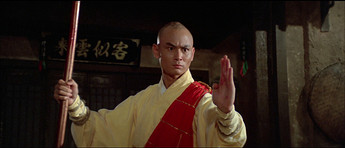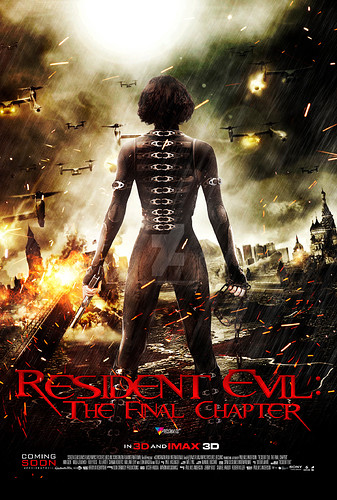 Watched 'Resident Evil 6: The final Chapter'. The editing in the action scenes was sh*t…so fast that I couldn't see what was really going on! I like to see characters on screen getting the snap, crackle and pop kicked out of them.
A plus was the baddie (Iain Glen), whom I met in early 2001, when he made a film on the Isle of Man.
I was an extra, and got to meet him…a lovely man.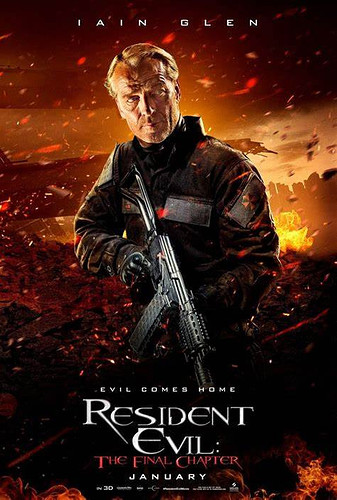 Apart from the atrocious ultra-fast editing, an enjoyable end to the franchise…the first three are, without doubt, the best…
Definitely popcorn movies…but ones that leave an enjoyable taste…
Milla Jovovich is sensational in all six movies…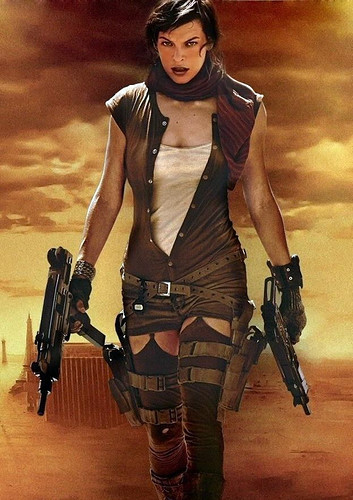 I also watched the third and final 'Blade', starring the super-cool Wesley Snipes.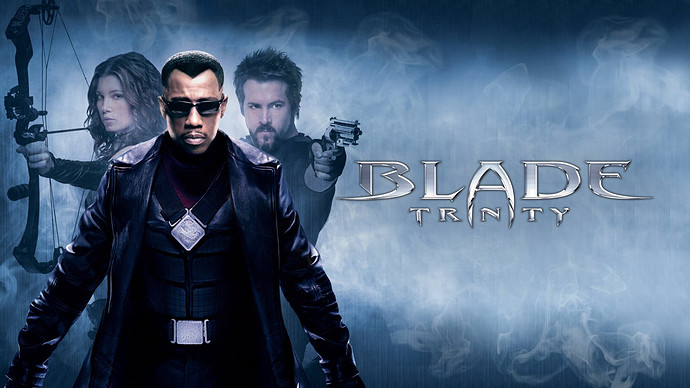 Not a bad end to the trilogy, but miles behind the first two.
Wesley Snipes was excellent as always, but seemed pushed to the slow lane in favour of other characters…
Ryan Reynolds smart-ass chat started to grind on my nerves (okay for his character in 'Deadpool'), but not cool here…Just irritating after a while. It's no wonder that his character had the shit kicked out of him.
Plus side: Jessica Biel was super-hot, super-cool, super-sexy, and kicked vampire butt…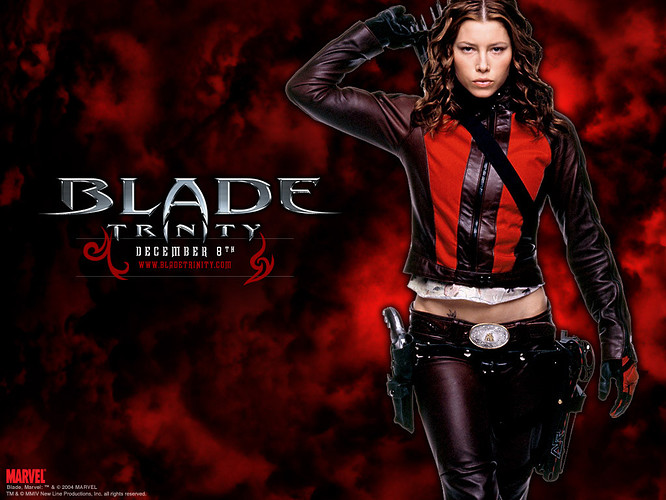 Revisited the Marvel Universe, finished the last Spider-Man movie yesterday)
A very hearty welcome to the site, EllaClark…

You will find much to enjoy…
Welcome aboard, EllaClark!
Saw it on television once, but don't remember much of it. Jacqueline yes, but that's all (some will say that's more than enough)
Fantastic Mr Fox is one of my favourite comfort films. It makes you feel so warm and comfy.
You started out in one place then took a trip to a completely different place.

I like it.
Yesterdays was my letterboxd day (the day of the year the number of movies watched hits the number of days in a year), so now I log net positive films in my list (yes I am a psychopath)
Candyman (2021) - For a spiritual sequel/soft reboot, it was okay.
Still on the Jackie Chan binge:
Young Master - 3.5/5 Pretty weak story but plenty of that amazing Jackie directed kung fu. Jackie also uses a dress as a weapon.


Dragon Lord - 3.5/5 I think this might go up to a 4 when I rewatch the Hong Kong theatrical version as the extended version dragged a bit too long in the two lengthy sport scenes. Has a really great fight at the climax with Jackie sending the villain flying after doing a slide kick down a grain chute.


Snake and Crane Arts of Shaolin - 3/5 A very early Jackie film and it shows. The fighting scenes - although plentiful and decently choreographed - feel a lot more robotic and not as smooth as most of Jackie's later entries.


Rush Hour - 3.5/5 I'm probably gonna stay away from most of Jackie's modern US movies but I did want to check out Rush Hour as I have heard many good things about it. Really loved Chris Tucker and Jackie's chemistry in this one. As with most early 2000s American comedies, there were a few obnoxious and painfully unfunny jokes but they didn't overshadow the actually funny moments. Also, there was a surprisingly decent amount of fights/stunts so I can't really complain.


Rush Hour 2 - 3.5/5 I like this one a little bit more than the first entry, mainly because we get that great Tucker/Jackie chemistry right from the get-go. The stunts and action were on par with the first and I really enjoyed the bomb in Jackie's mouth sequence.


Spiritual Kung Fu - 3/5 Jackie pees on tiny ghosts that teach him kung fu and dance around in red wigs. I'm sure it's no surprise that this is one of the worst of Jackie's early films and is only saved by 2 pretty good fights near the end.


Fearless Hyena - 4/5 Jackie's directorial debut is unsurprisingly very good. Jackie had always been interested in how films were made when he was just an actor and it really shows with just how good this film is considering it was his first time directing. Plenty of great fights including Jackie beating down a big dude in drag, and lots of Jackie style comedy. Fantastic ending fight which uses some hilarious kung fu styles and defeating the villain with a powerful fist to the groin (ouch).


Heart of Dragon - 4/5 This one seems to get a lot of flack online, mainly for the lack of kung fu, but I don't really understand why as this isn't even a kung fu movie.I really loved the emotional scenes between Jackie and Sammo and naturally, there is a fantastic final brawl in a construction site at the end. It's a great drama/action movie but Sammo's portrayal of a person with learning difficulties is pretty terrible may ruin the movie for you.


Shaolin Wooden Men - 4/5 Jackie fighting wooden soldier contraptions is as awesome as you expect. He plays a mute for most of the film until the final showdown where he faces his mentor in a fantastic final fight. I loved the villain in this one and the Shaolin temple has some really beautiful scenery. I know the 'villain turns out to be someone the hero looks up to' trope isn't super unique, but the extra conflict it adds to the final fight is really welcome and helps it stand compared to regular kung fu flicks.

DUNE. Holy shit… that's quite something. If you can, go see it in IMAX even. What an experience that movie. And really well made. And as if I wanted to doubt it: I went with a friend who is a total Frank Herbert nut, and he also loved it. So that's a seal of approval.
I'm glad to hear an advanced opinion as I was really hoping it would be awesome. On the down side, it won't be releasing in the United States until next month.
Seb, how does this new adaption of 'Dune' compare to the David Lynch version from the eighties?
I went in a Herbert virgin. But my friend who is a total crack also loved this one, deemed it very accurate to the books whereas lynch took some liberties.
Deserves to be seen in IMAX