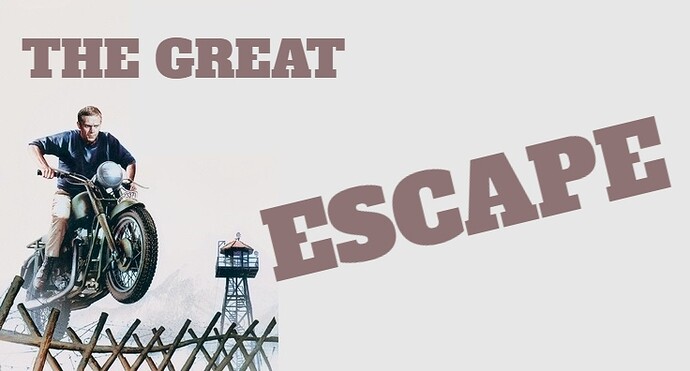 The Great Escape (1963, John Sturges)
Apparently this is Britain's favourite Christmas movie. It's easy to see why: it's an excellent time-filler, the plot is easy to follow, and if you don't like the action, you can always play a 'spot the star' game: Steve McQueen, Charles Bronson, James Coburn, Donald Pleasance, Richard Attenborough, James Garner, David McCallum (that guy from U.N.C.L.E.!), Gordon Jackson (that guy from Upstairs, Downstairs!), they're all there.
The Great Escape was based on true events (namely the escape of 76 POWs from the German POW camp Stalag Luft III in Lower Silezia - now Poland - in 1944) but the events definitely got the Hollywood treatment: the first half of the movie is mainly played for laughs and you'll almost get the idea that the POWs were having a good time. The camp regime was relatively mild (there was a substantial library with schooling facilities) and POW camps were no concentration camps, but they weren't holiday camps either. Halfway through things get a bit more serious, and eventually they even get dramatic: few of those 76 escapees made it to the free world, and 50 of them were brutally executed after being captured.
I like director Sturges' work, but I prefer his smaller, grittier efforts (notably The Law and Jake Wade and Escape from Fort Bravo) to his audience pleasers like The Magnificent Seven or this one. The Great Escape is probably best remembered for Steve McQueen's motorcycle escape: it became a landmark moment in film history. Personally I liked James Garner best as the team's scrounger