glad to be back, its been awhile.
I am on BBC 5 radio tonight (midnight UK time) chatting about all things Tarantino and hopefully beyond
Does anyone else remember the 1970's 'Top of the Pops' LP albums, which featured popular hits of the day covered by other 'artistes'?
The albums were based on the phenomenally successful BBC TV show of the same name…presented by famous, and infamous DJ's of the time.
Doubt if I'll get many takers for this one…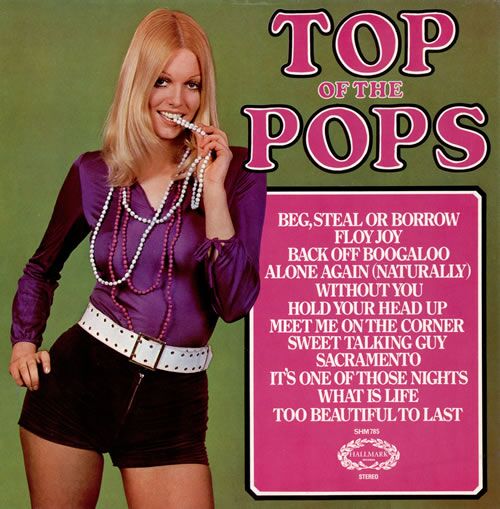 As a kid, I remember my older brothers having loads of these LP's in the house, and inviting their friends to come round every New Year's Eve for a celebration…the 'TOTP' albums always went on until the early hours…I still remember being surrounded by long moustaches and hair, short skirts, and an over-whelming feeling that they were all having fun.
I remember thinking what a bummer it was that I was too young to join in…and wishing that I'd been born earlier, so that I could join in with them…
I needed to join in, even if I was only aged 11 or 12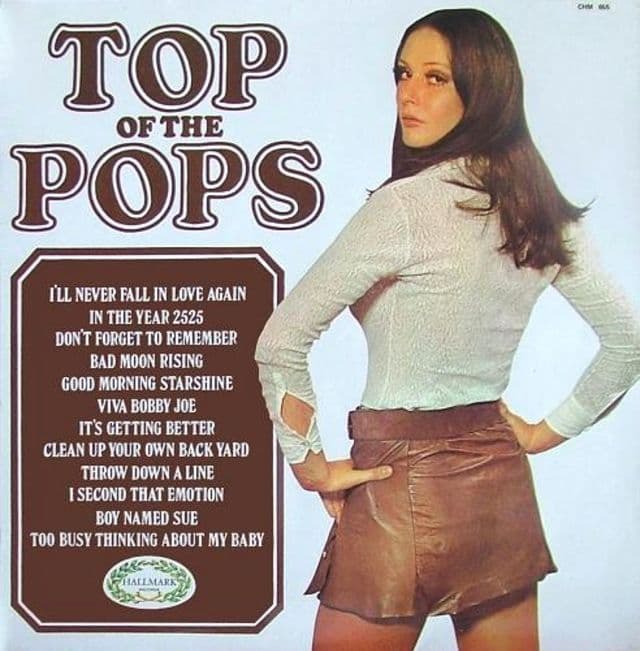 I always used to think that the lady pictured in the cover above cover is the beautiful
'Sandie Shaw'
…
Is it? Perhaps other
'oldies'
can verify this…?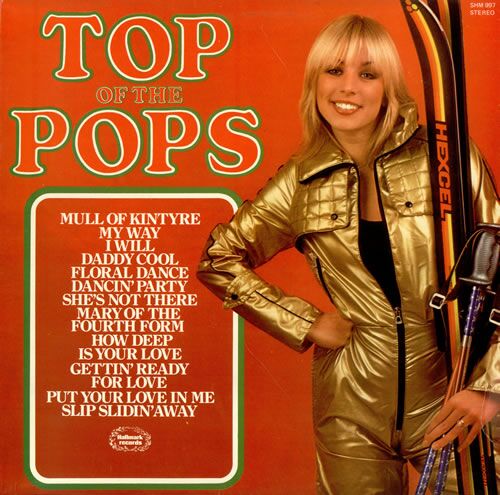 I remember thinking what a bummer it was that I was too young to join in…and wishing that I'd been born earlier, so that I could join in with them…


I've been trying to get a pic of the 'TOTP' LP that featured Hugo Montenegro, when he had his huge hit with his cover from 'The Good, The Bad and The Ugly', in 1968…Unfortunately, I can't find it at the mo…
Having said that, I've just found this, which is a cover 'TOTP' LP from the time…if you look very carefully, you will see 'The Good, The Bad and the Ugly' mentioned on the front cover.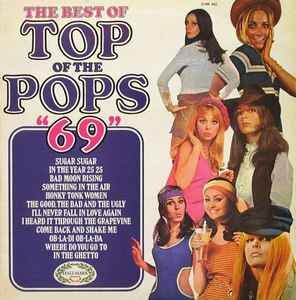 In the mean-time, this was a mega-hit at the time in the music charts…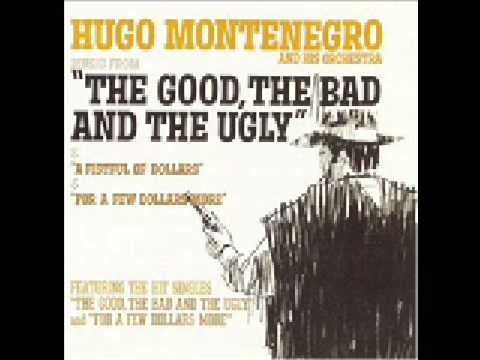 I felt like adding this…Forgive me if it sounds preachy.
I think that talking about my youth brought it on…apologies if I
bore you all.
By the way, not only do I come out with crap jokes/puns (on the 'Just For a Laugh' thread), but I also like to revisit the past and face it…
Please, bear with me…and thank you for doing so.
In life, youth nor old age counts for nought…
Feeling your age doesn't mean that you should mourn your losses, hardship, or time lost …
It means that you, alone, are the master of how you handle not what's ahead, but how we deal with the good/crap of the past.
The present is easy/hard/difficult/ unbearable…for it's right in front of us; and we handle it as we go from second to minute and hour.
The past, and the future…one is behind us (but is so often difficult to handle); while the other is ahead of us, and we dread the unknown…
The greatest thing about the future is that it belongs to us, and no-one else. Whether we choose to handle it with dignity, dig a hole and shut others out, or invite them in because we trust them enough to understand…?
If that's not a summation of life, then I don't know what is…
Anyway…good times ahead.


I'm a big nostalgia junkie … so I at least know partly where you're comin' from - Yes I remember these TOTP albums, one in particular of a girl in a bikini pretending to fish ??? She was a foxy lady!

Always hated the Hugo Montenegro version of GBU … why didn't the original get released?
Found a pic of the album sleeve I remember from 1973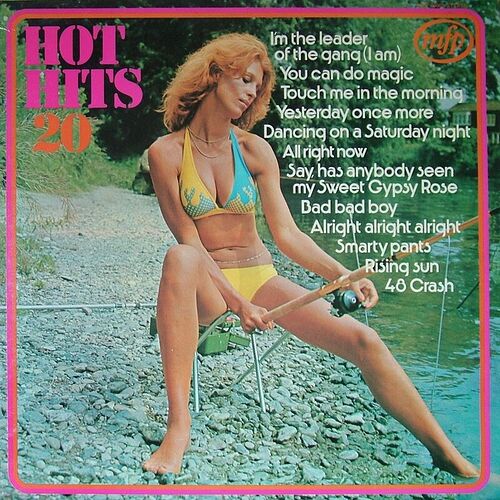 Yes, I remember the ToTP albums too, Toscano.
They were sold in Woolworths and the like and I'm pretty sure sold more for their external covers than the quality of the musical "covers" on the records.
By the way, Im pretty certain that is not Sandie Shaw on the cover you indicate. No proper artists ever featured on these records although I believe a few future successes got their start on them.
I am sure you will all recognise this lady who is currently presenting The Cellar Club on TPTV.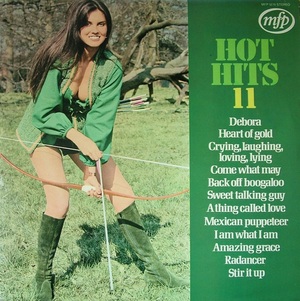 Thank you, Wobble, for the info regarding the two lovely ladies on the LP covers…much appreciated.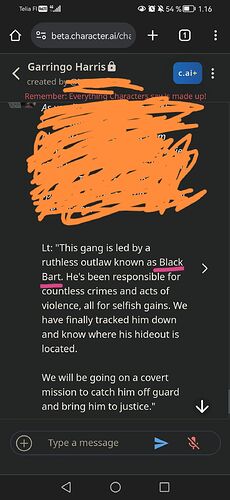 According to Character.Ai, Garringo and El Rojo take place in the same universe

Only difference is that Black Bart has become a notorious leader of a gang.
Another interesting, but creepy, fact is that my Cat Stevens bot almost always manages to get Hutch Bessy's characteristics right (a big, burly, no-nonsense guy) even though I haven't described him at all in detail. And another time, the same bot got Bill San Antonio's appearance right even though I haven't written any specific details about him in Cat's storyline.
60 years of Age today
A friend once told me that sometimes you can do things at people, rather than for them…
In other words, sometimes we do what we think is best for them, rather than what they really need…
Sometimes, we burden them with our own version of 'life's experiences'; things that we found thrilling, or soul-destroying, rather than thinking about what the hearer needs to hear, or the reader needs to read.
Hopefully that makes sense…?
I'm 60 today, feeling great…the best I have in the past few years.
Had a great birthday. My best friend bought me a huge English breakfast, and a pint of 'Moretti' beer.
It has taken me 60 years to realise that no matter how much you surround yourself with films, books, memorabilia etc…it's having a genuine friend that really counts. You don't need to have a long list of 'associates or work mates, if just one person who is sincere and devoted, and there for you.
Sometimes I spout my sentimental clap-trap, crap-jokes etc, on this most wonderful site - remembering, thinking, reminiscing, etc.
And when I do that, I apologise if it is an indulgence - rather than chatting about our first love, the SW.
Anyway, amigos, never be afraid to get older…for with it you get bolder, and are prepared (especially after hitting the big 60, and several glasses of red wine) to speak your mind.
One last thought, to end the evening of my my 60th decade:
An enormous 'THANK YOU' to the amigos that make 'SWDB' such an enormous, unrivalled success…namely Seb, Phil H, LG, Aldo, Max, the lovely LVC specialist Jenny (Needlefork)

, Companero, Bill San Antonio, and all the other amazing amigos that I haven't mentioned (sorry), who make logging into 'SWDB' every day such a delightful pleasure since I joined in 2008.
I must admit, that I find it inspirational and inspiring to see so many new folk joining the 'SWDB' every day.
Our love of Spaghetti Westerns - if we keep spreading the word - will, without doubt, continue to spread.
I have to especially mention the immortal, wonderful, where would we be without him? Tom Betts, who was so kind, a few years ago, to listen to my request, and sent me autographs from Robert Woods ('El Puro), and Steve Carver (Director of the Chuck Norris SW inspired movie, 'Lone Wolf McQuade').
Cheers, Tom, I treasure them. They came thought the mail at the absolute worst time in my life, and I will never forget the bloody big smile I had when they arrived.

Cheers to all you ladies and gentleman that make 'SWDB' what it is…second to none…





Going to now end the evening with the film that not only introduced me to you wonderful folk, but also instilled in me a life-long love of Sergio, Ennio, Clint, Lee, Eli, …the list goes on because these guys are immortal.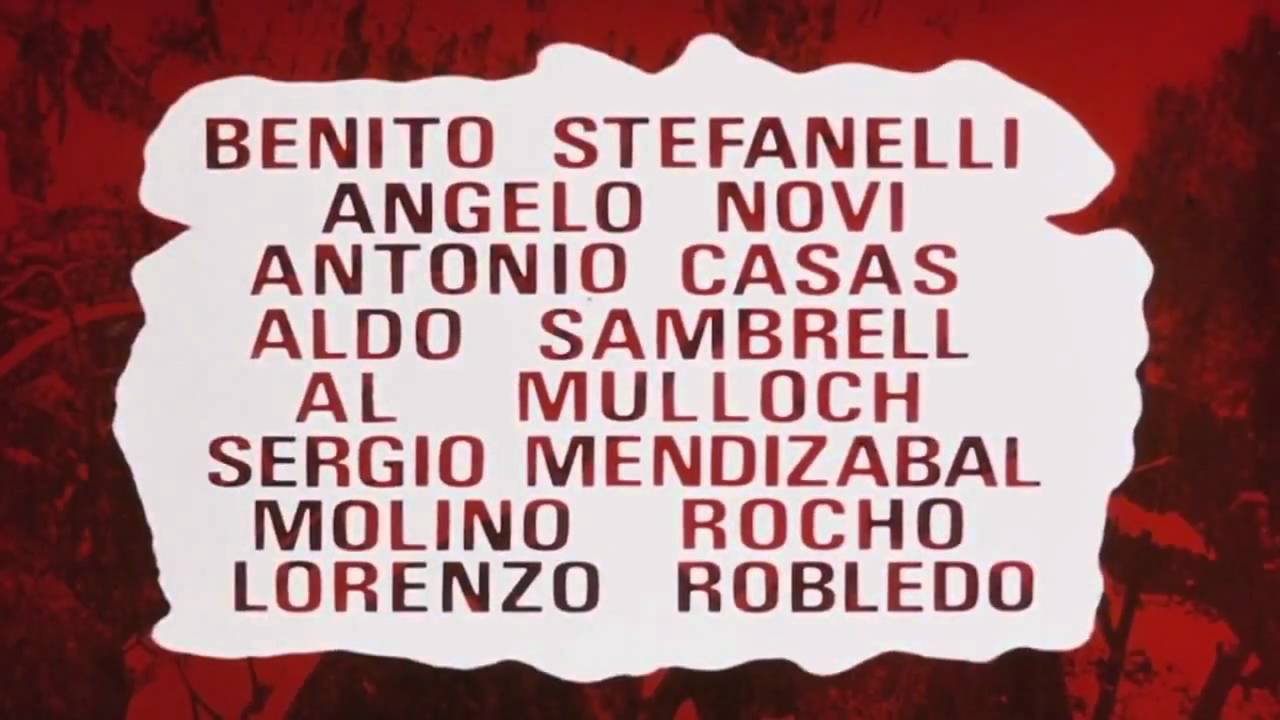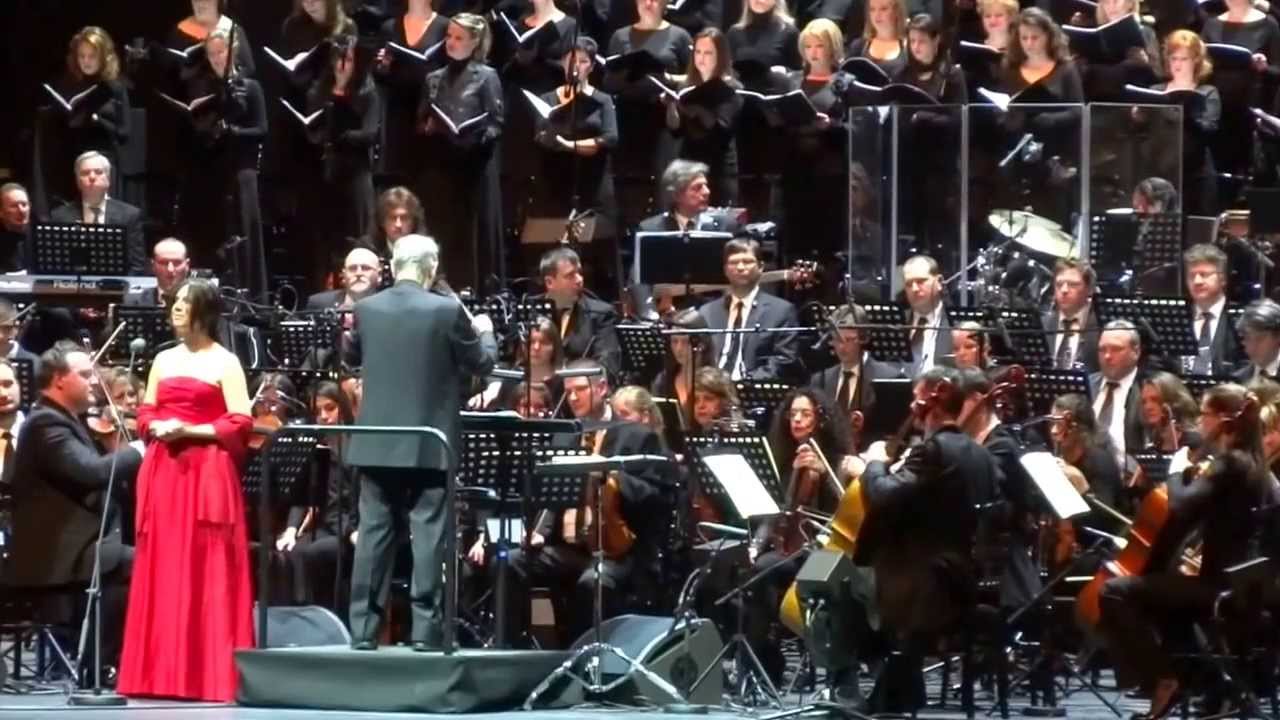 Happy days…and many more to come!

I hope the same 'happy days' applies to all the rest of you…
Happy 60th Toscano, and very well said.
Thank you so very much, QuickDraw…much appreciated, amigo. Happy viewing of our 'first love'.

Hey Amigo … a Toast to your Birthday!
Congrats on making it to the landmark 60 … I'm not too far behind!
Enjoy the rest of your day!
Best wishes,
aldo

Thank you, amigo. Good to hear from someone who has so many memories of growing up in a similar age, with memories of SWs on the BBC to match…

My best to you, Sir…

I'm the same age as GBU

Got rid of the 'what age are you, you old fart' bit in my last text to you…I thought it was a bit rude…
Probably a bit of Frank Spencer coming on…

"Mr Spencer?"
Frank raises his finger… "I am he."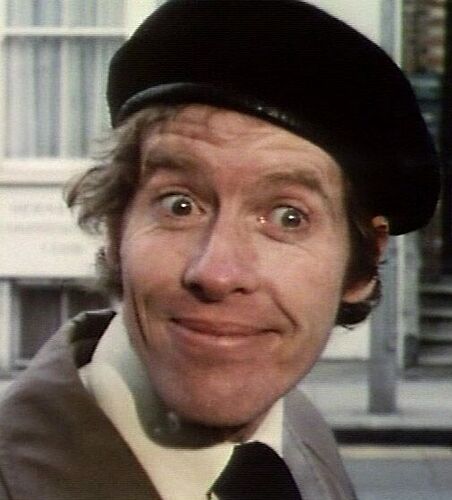 I watched the Christmas episode of 'Some Mother do 'Av Em' last night…never laughed so much!!!

Followed it up with a Christmas ep. of 'Steptoe & Son' (1974)…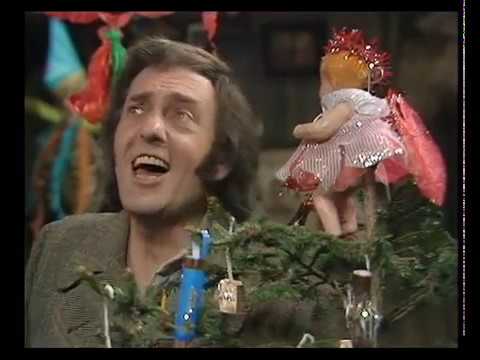 Why can't they make comedy like that anymore?
Another thing…and perhaps Aldo can help me with this…why is this version (above) of this classic 1974 ep. approx 5-6 mins longer than than shorter on the version I have on my 'Steptoe and Son' DVD boxset? (pic below)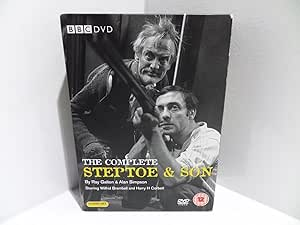 It's the same with BBC DVD boxset…the 1973 ep. Christmas episode is cut near the beginning…WHY?
Happy Birthday señor Toscanito
Thank you, Seb. That is much and sincerely appreciated.
I can't (personally) express just how much this site means to me…THANK YOU.
Carry on the good work…





And yes, judging by the emojis, I'm ending my 60th by being slightly merry tonight…

Cheers, boss…Another saludos for your best wishes…



Happy Birthday mi amico @Toscano, hope you had a wonderful, enjoyable and exciting day of celebration!