Database page Sette magnifiche pistole - The Spaghetti Western Database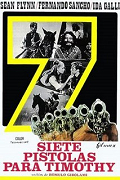 The young lawyer Timothy inherits a gold mine, which also makes good profit. But the bandit Sancho has his eye on the mine. That is why he wants to kill Timothy. However, receiving help from former war veterans.
I love the movies by Romolo Guerrieri. 10,000 dollari per un massacro is great, Johnny Yuma is also above average, but Sette magnifiche pistole is just bad.
Cheap gags, absurd conversations.
The film is a mixture of Magnificent Seven and E poi lo chiamarono il magnifico. Only he does not work. These are bad actors. Only Sacnho is good.
There is only one DVD in the world. The German Sunfilm version. Without bonus. Medium quality. Only in German.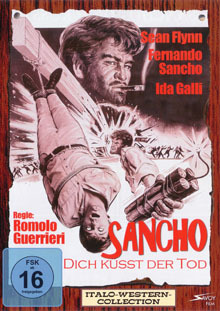 My rating 3 / 10.