Good news: the movie looks and sounds fantastic. Watching it now and trying to have a full on review of this release ready by tomorrow or so.
Here we go, here is my lengthy review
Well done! I'm more excited than ever to get it now.
Excellent review, Seb!


You convinced me with the review. I pre-ordered today!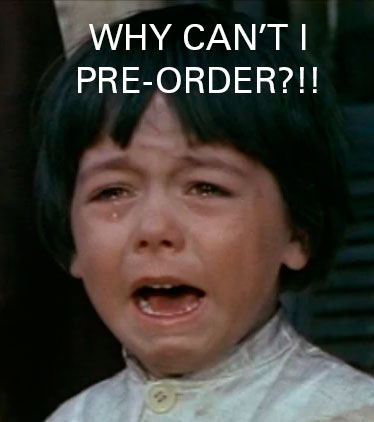 better order from eureka directly then… with amazon it seems to be a lottery or depending on your shipping location. also do check third party sellers on amazon dont just trust the main buy button there
Yes, I ordered directly from Eureka. Free shipping to Netherlands.
Oh, free shipping to Finland also it seems. Nice!
Thanks for your review - one thing I find odd, why are you using screen captures from the old DVD source?

because I have none from the BluRay
You don't have a BD drive with your computer? … if you do, play the disc in VLC media player and take screen shots from there

I own neither a drive nor a computer
Free shipping to the US too. I've always loved Eureka's shipping policy. Not quite sure how they still manage it these days,
well they're untracked and their base price is fairly high
@Admin
Didnt see any mention in your review, but does this release have any censored scenes?
I haven't seen the movie before so idk if there are any horse falls, but I was pretty disappointed when I finally found the LE for fistful of dynamite and learned it had blacked out shots.
I wouldn't now how to verify this. There wasn't anything obvious enough to notice, and there are hardly any battle sequences in that involve horses.
Thanks, was just curious before I buy it.
My apologies if this comment is out of place here. Really looking forward to watching this for the first time.
Not-so-fun-Fact: the number of pre-orders of this from the UK Amazon via the SWDb's links (the commission keeps our lights on… ) is really low. Like surprisingly low… but then again, the UK traffic is generally not super high and our UK peeps aren't too big on Amazon…