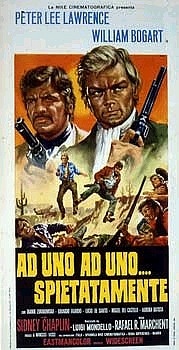 http://www.spaghetti-western.net/index.php/Uno_a_uno_sin_piedad
Bill wants to take revenge on the murderers of his father. This was Colonel of the Confederate Army. This is said to have stolen the war chest. His son wants to find the money and wants it back again.
I have seen the film several years ago on television, and … fell asleep in between. The level is appalling and the location looks very cheap.
Very boring and bad actors. For fans of Fidani recommended.
What is your opinion?