They're some actors and actresses we love, others we hate and for the most part, a majority for whom we don't feel much at all. We love them for their performances, their charisma, their beauty, their idiosyncrasies, their style and sometimes for reasons we don't know. Before I started to consider Kurt Russell my favorite actor of all-time, I had seen three of his films several times. But it took me only one viewing of A Bullet for the General to become a fan of Aldo Sambrell and that despite his short role. For some reasons I didn't like Philip Seymour Hoffman until I saw Before the Devil Knows You're Dead and now I love performances of his I didn't even like before! Point is, we (or at least I) don't chose which stars we like… or how many films they made.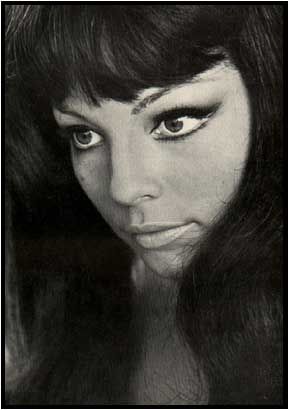 When I first saw The Big Gundown, I immediately took a liking to the actress who played Cuchillo's feisty young wife : María Granada. She shared a scene alone with both of the film's stars and managed to hold her own admirably, plus she was cute as hell. After watching the movie, I looked for her filmography on IMDb only to learn that she appeared in merely twelve films and one TV series episode. She was unfortunately active for a total of only seven years. She was in four euro-westerns, three Sergio Sollima directed features and often co-starred with spaghetti western's regulars Fernando Rey, José Manuel Martín and Aldo Sambrell (!), amongst others. Most of her films aren't readily available, but they aren't too hard to find, if you know where to look (I even found where to get, on the Spanish side of the web, the obscure Cuatro bodas y pico which also stars Soledad Miranda). What's lacking is information.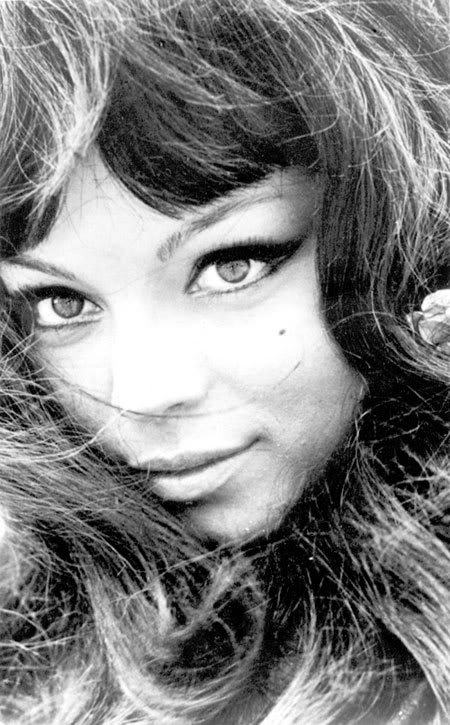 So I did a little internet detective work. The only substantial information I found was that her birth name is Manolita Lopez, thanks to Tom B.'s "Westerns… All'Italiana!" (the birth names are those in parentheses, right?). I also checked elsewhere than on IMDb for her filmography, but didn't find much (I frankly doubt that she's the same María Granada that did two adult films in the 80s). I also found two photographs of her on a website called "Orazio Centaro's Art Image on the Web" (posted above), one of them was tagged as "Spanish Actress" and the other had the name "Manuela Barroso" in parentheses (the photographer's name?). My biggest breakthrough was finding an Ex-Yugoslavian magazine/newspaper (!) on Ebay that featured her on the front page, curiosity got the better of me and I bought it. Figured I could surely find someone who speaks Serbian (that's the primary language of the region, right?) to help me with the translation. Unfortunately, it seems like it doesn't have an article about her! What kind of magazine has a front page of someone and no article about them (I checked the magazine over several times and I didn't find her name anywhere in the 39 pages it has)! A major disappointment, but at least I have a nice picture of her now!

I wanted to take a photo myself, but I can't find the cable for my camera. Here's the seller's picture instead.
If you know more about María Granada, please do share! Anyway, I know she's not exactly a very recognizable figure (and that she only made one spaghetti), but she has a very special place in my heart and I wanted to share this.