Welcome to June 2023

newsletter from the Spaghetti Western Database, your regular newsletter of what happened last month in the world of European westerns.
How to receive this newsletter automatically: Read instructions here on how to receive this to your inbox or notifications

newsletter. Contact us if you have any questions or news/rumors/contributions.
---

NEW STUFF IN AND AROUND THE SWDB IN

JUNE 2023:
WANTED:
We're still trying to get in touch with the person who ran the Altervista website SPAGHETTI WESTERN DATABASE if anyone knows, please send us a message.
We're also trying to locate our friend from Finland who went by the name of Shobary (with the popular SW website with that title).
Why? We want to rescue and preserve the remnants of these two websites, like we're currently doing with A Fistful of Pasta (still a work in progress).
New around the SWDb:
Let us know if you want to help with our new master calendar Calendar - The Spaghetti Western Database and company directory Company directory - The Spaghetti Western Database. We still need help to fill those with information, please get in touch!
… as always: join the SWDb, help out, it will make it better You don't have to become a full time editor or official staff member to contribute. Anything from being active in the forum over correcting spelling mistakes to joining entire improvement projects is more than welcome. From all over the world, in all languages, we welcome help!
SWDb 3.0 is here…
The major overhaul of the SWDb is thus further progressing. We continue work on the improvements of the SWDb, notably the film pages, and we're slowly starting to touch up other parts of the database. If you're interested in seeing what we're doing or if you want to join and help, click here to read about it: SWDb 3.0 (our massive 2022/2023 project)
If you're a Letterboxd user, we hope you're as excited as we are about the official SWDb Letterboxd HQ account. Click here to learn more about that (long story short: follow us on LB).
Also: all the revised film pages in the SWDb have a direct link to their respective LB entry.
Home video news:
In June, Kino re-upped its Dollars Trilogy roster with single disc regular BluRay editions of their recent restorations. Also, a new Plaion title has landed.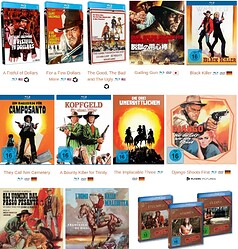 In July we will see Arrow Video's long awaited new box (see also below), another Explosive Media title and some other discs, including Japanese re-releasees.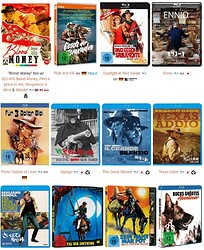 All in all, our calendar is slowly extending into late summer… stay tuned!


Visit the SWDb home video release calendar
Obituaries
Our head of obits, the spaghettiologist @Tom_B had to update the boot hill cemetery with an unfortuante 8 new obituaries over the course of the last four weeks.


Check out "Cemetery with crosses"
Reviews:
Please contact us if you want your reviews published. We are especially looking for reviews of movies that have no, or very few, reviews in the SWDb. We publish them in all languages, and you don't need to be a professional writer!


Django - Nur der Colt war sein Freund


Brandy
Those of you who feel inclined to donate a dollar or euro or two, head here. Payplal has improved the donation experience, check it out. Also, whenever you shop at Amazon, click on one of the SWDb's Amazon links first, it doesn't matter which one.
---
See you next month! And don't forget to pre-order BLOOD MONEY from Amazon.co.uk (UK), or Amazon.com (USA) for example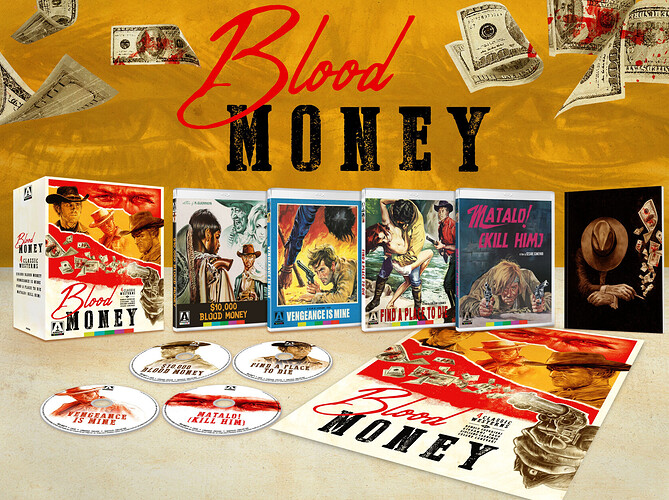 Details:
Mátalo!/BluRay - The Spaghetti Western Database