The Mighty Al Swearengen is coming to Blu-Ray!!!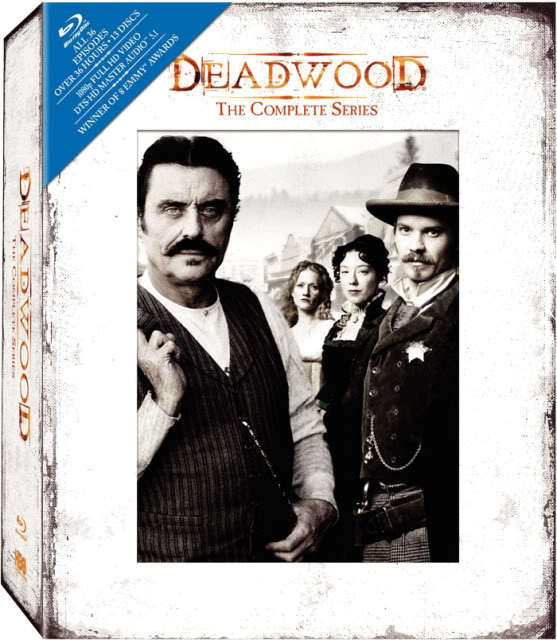 HBO
have announced the US Blu-ray Disc release of
Deadwood: The Complete Series
on 23rd November 2010. Lots of swearing in the old west now in HD. All 36 episodes are included presented in 1080P with English 5.1 DTS-HD MA (you can also expect Spanish DD2.0 and English, French and Spanish subtitles) while all of the DVD extras will be carried over (those include commentaries, featurettes, interviews etc.).
COCKSUCKERS!!!