http://www.spaghetti-western.net/index.php/…e_lo_chiamarono_Spirito_Santo
Beginning of Roberto Mauri Spirito Santo trilogy.
At the beginning of the film we see how a woman gives birth to a child. A white dove comes and the boy is called Spirito Santo. Of Course, a white dove reminiscent of the eponymous character, played by Gianni Garko (Uomo avvisato mezzo ammazzato… Parola di Spirito Santo / Director: Giuliano Carnimeo). But both films have nothing in common.
Roberto Mauri film is more serious. Unfortunately, illustrated with many lengths that make the film sometimes quite lengthy. In addition, there are very few shootings, and it
often lack the action.
Vassili Karis make his best, but looks a little overwhelmed for the lead role. His opponents are Mimmo Palmara and Jack Betts. Palmara plays a idian as sheriff, and Betts has a mustache that he is almost not detected.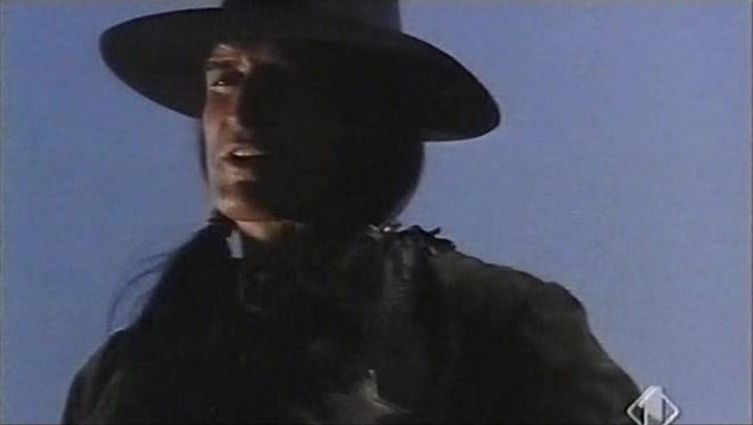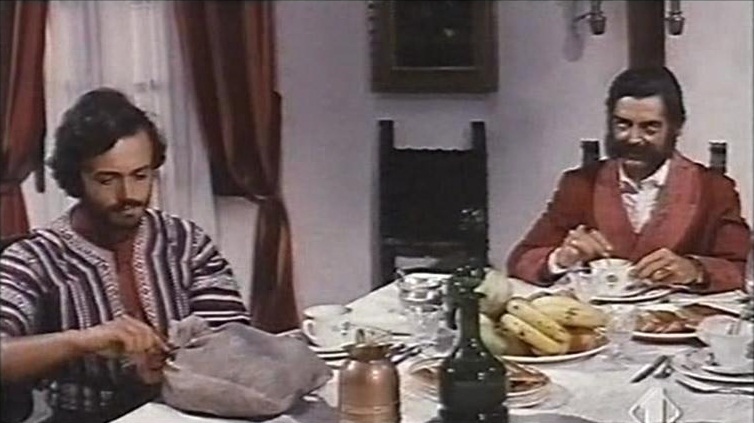 Mimmo Palmara Jack Betts (right)
The film takes place only at very few locations, and looks very cheap. The score by Carlo Savina is ok but nothing earth shattering.
Certainly a rather below average film.