I watched this on TV recently and I thought it wasn't a bad movie at all. The camera work was very high quality and the actors were in a good mood. And the music wasn't bad either. What did you think about it?
---
For more info visit:
Database page: C'è Sartana… vendi la pistola e comprati la bara - The Spaghetti Western Database (spaghetti-western.net)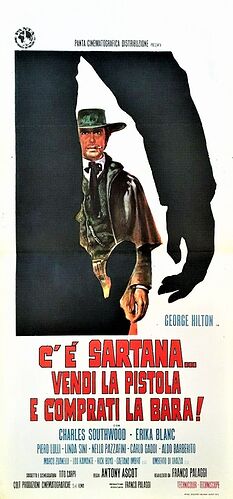 Give Sartana's Here… Trade Your Pistol for a Coffin your rating out of five stars!