I just watched this film again (uncut) and noticed, that I like Fafdm better. But anyways. As much as it's just a western copy of Yojimbo, it is such a great film that quickly passes by and doesn't get boring. I especially dig Joseph Egger (the austrian playing the gravedigger).
---
For more info visit:
DATABASE LINK: Per un pugno di dollari - The Spaghetti Western Database (spaghetti-western.net)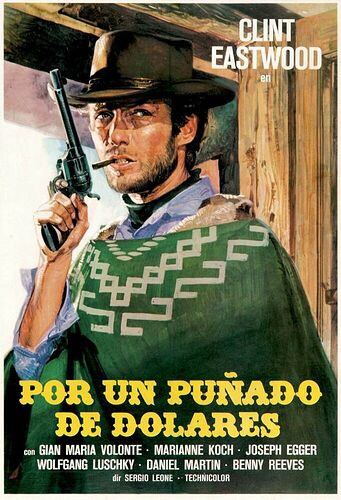 Give A Fistful of Dollars your rating out of 5 stars!