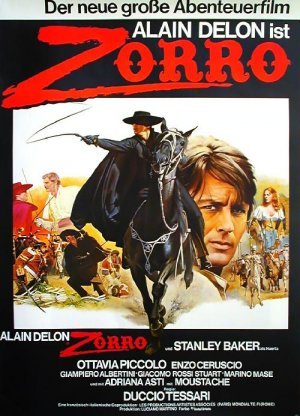 SWDB Info page:
http://www.spaghetti-western.net/index.php/Zorro
SWDB Synopsis:
The internationally produced Zorro is set in South America instead of the California locales of the series. Alain Delon stars as the newly appointed governor who immediately butts heads with corrupt Colonel Huerta (Stanley Baker). To rescue the peasants from Huerta's despotry, the governor becomes the caped-and-masked do-gooder Zorro. The film never really takes itself seriously, not even during the final, well-staged duel between Zorro and Huerta.
---
I've been curious about this Tessari flick, and finally watch it yesterday. A friend of mine considers it as a top 10 in this genre. But in my opinion is an adventure movie, hardly a spaghetti-western.
So here's a topic for the movie and new pictures were added to the gallery.