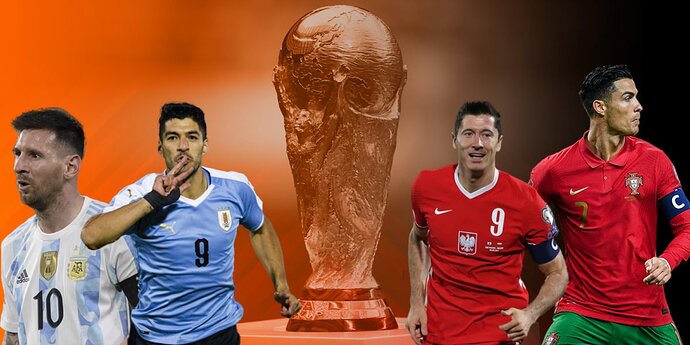 We have a tradition here on SWDB of commenting and discussing World Cups. The tournaments of 2010, 2014 and 2018 all had their own threads, so it seemed logical to create a page for the actual tournament in Qatar as well.
I know, it wasn't a good idea to pick Qatar as the host of the most important sporting event in the world, and lots of things have been said and will be said about that stupid decision, but we can't change things overhere at SWDB. And with people from all over the world, we should have interesting discussions on the matches. (And we can of course still discuss this stupid decision as well).
Today we kick off with a match in Group A between the home country Qatar and Ecuador. The other two teams playing in this group, Holland and Senegal, will meet tomorrow afternoon. Most people think that Holland and Senegal will be the two teams qualifying for the next round. That seems logical in my opinion as well, but I really wonder what Qatar will be able to do. Normally the host does better than expected, but the Qatari have no real history in world football, so expectations are rather low. They apparently naturalized several foreign players (from African and South-American countries) but nobody knows how good these players are. Therefore I find it very hard to predict the result of this match. We'll see, this afternoon.