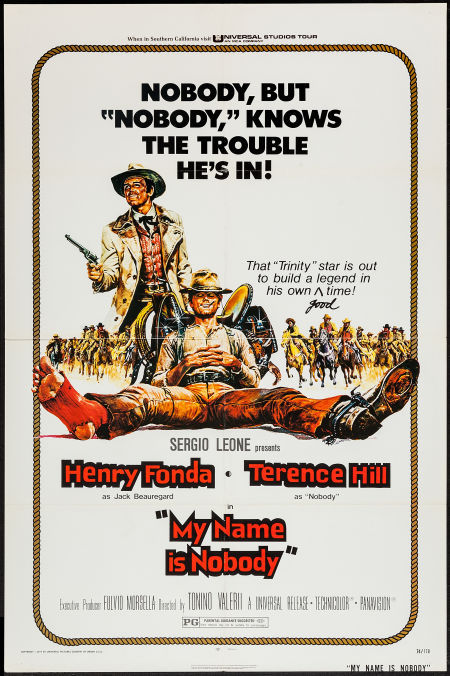 According to my theater & movie-going journal (which I kept for thirty years), half the audience walked out midway through MY NAME IS NOBODY in the summer of 1974. Groans of disappointment rippled through the audience when the slapping started. Henry Fonda's villain in Once Upon a Time In the West had been unforgettable. Moviegoers wanted to see him play more characters like that. They went to MY NAME IS NOBODY expecting to see a cool spaghetti western with a dangerous Fonda. Instead, they get a comedy. I dislike slapstick and acrobatics in spaghetti westerns. Soon as the comedy starts I lose interest. The film looked great, it had an epic feel, but the disappointment in the audience was tangible, and I shared in it.
I've heard there were a few hands involved in the direction, but what are the facts?
Who directed this movie?
And whose vision is on the screen?
Whose idea was this?
I hope it isn't Sergio Leone's.