Tonight begins 5th edition of annual festival of genre cinema (SF/fantasy/horror/crime) in Zagreb, my favorite movie happening in town.
Among stuff that will be shown, I'm really looking forward to this:-
The Duke of Burgundy

- gialloesque tale of lesbian D/s relationship, with soundtrack by excellent Cat's Eyes. Yummy.

Jodorowsky's Dune doc

. Also showing:

HR Giger

doc.
Couple of most talk about movies this year, that I have fortunately avoided to see on small screen:

Ex Machina

,

What do we do in the shadows

.
Also: the original Wicker Man will be shown in memory of Chrisopher Lee, I have a chance to see Re-Animator on big screen, new anime form Ghibli studios, The Drop (last movie with James Gandolfini) etc.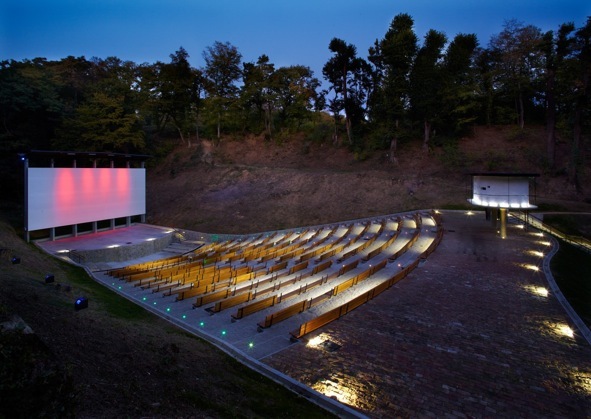 I have already posted this picture above of the venue last year, which caused some mouth water, but for the closure of the festival real spectacle is prepared: the screening of The Shining at the fortress above town (and party til down afterwards).