I found this movie great, a top 20 material for sure, yet it's seldom discussed. It has got great cast [Garko, Camaso, Lulli, Sancho], very nice Nora Orlandi's score and the story focuses on this twisted family realtionships i like so much in my spag, but it doesn't mean it hasn't got a great action scenes. I love the flashbacks, they're simply poetic. 9/10 for me!
---
For more info visit:
Database page: Per 100,000 dollari ti ammazzo - The Spaghetti Western Database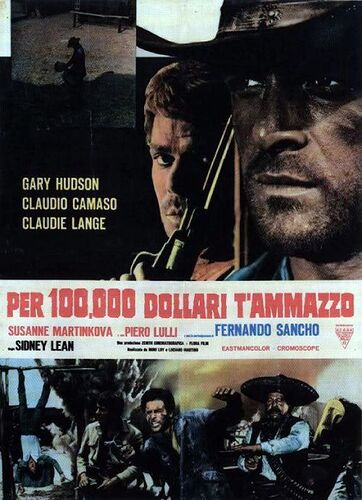 Give 100,000 Dollars for a Killing your rating out of 5 stars!