I thought this was pretty excellent, probably my favourite non Sartana Garko movie… but the scenes with Garko and Berger are so strong the film feels pretty weak when they're not around, but they're in it enough for me to really like it. Love the score from Bruno Nicolai as well, it reminded me of For a Few Dollars More at times.
---
For more info visit:
Database page: Gli fumavano le Colt… lo chiamavano Camposanto - The Spaghetti Western Database (spaghetti-western.net)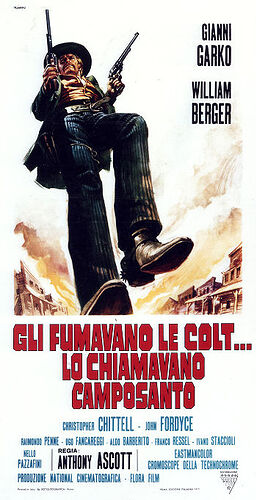 Give They Call Him Cemetery your rating out of 5 stars!