A beautiful review, Asa…

Christmas time: watched Home alone 1 and 2. Always love the Cameo of the polkaman in the first one
Vera Cruz. Taped in from a German broadcast so had to refresh my German language a bit. It was not hard to follow. Loved Gary Cooper in this one.
Labor day. Nice movie for some pastime. No big deal but surely watchable.
Also re-watch of Gettysburg. In addition to the biography of Grant I am currently reading.
I know Grant was not involved in the Gettysburg battle but the depiction of how a battle was fought and what the armies looked like makes it possible to visualize the descriptions in the book, next to pictures that I already have from this era.
Don't think I've ever seen this one but if it's got Stanley Baker and Susannah York in it I clearly should remedy that situation.
It's the same team that produced/directed 'Zulu', Cy Enfield & 'our' Stanley … Not well remembered these days, but it's top notch.
PS: Olive Films released this on DVD, and I think BD also ?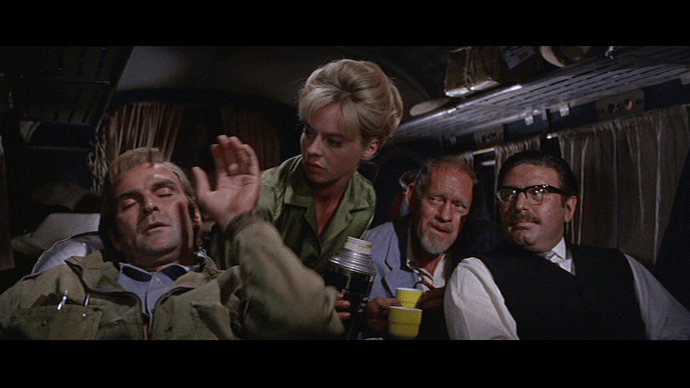 Just watched the last five of my blu-ray prems for the festive season.
The four-hour version of 'Justice League' completely blew the theatrical version out of the water…no comparison whatsoever. Excellent!
Always been a fan of Stanley Kubrick's 'The Shining', so I particularly enjoyed the sequel, 'Doctor Sleep'. A great continuation of the original story…
Spiderman…Now looking forward even more to the third installment…
Finishing with Pixar's 'Coco'. I love a beautifully animated film, and this is simply stunning…a good story, too;
and 'Spiderman: Into the Spider-verse' - which is a real treat for the eyes.
I concur with you on everything - especially Justice League and the Spider-Man films. I was pleasantly surprised with Into the Spider-Verse as I find the majority of modern animation to be disappointing. This was phenomenal though and has me anxiously awaiting the sequel.
Purely imho, but I found Spider-Man: Far From Home (Watts, 2019) to be one of the weakest, most forgettable entries in the entire MCU. Not to worry, though: The sequel Spider-Man: No Way Home (Watts, 2021) - in cinemas currently - is a very enjoyable picture (if you like superhero movies, of course), and is right up there among the best Spidey movies of the lot imo, alongside Spider-Man 2 (Raimi, 2004) and Spider-Man: Into the Spider-Verse (Ramsey/Persichetti/Rothman, 2018).
I just watched Fulci for Fake on Tubi. It centers more on Lucio Fulci's horror films but does touch on Four of the Apolcalypse, the White Fang movies, and Silver Saddle. While it is far from being a true documentary, it does contain some nice interviews that offer an insight into who he was as a person, and it shows how incidents from his own life influenced his films. Probably worth a watch for those who are fans of his films.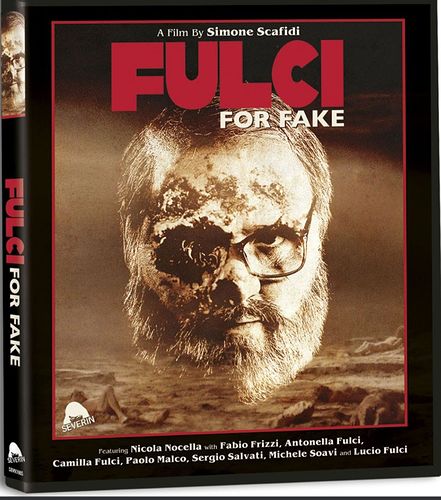 Decided to dive into my Lone Wolf and Cub set today. I was excepting them to be similar to traditional samurai films but boy was I wrong. I was planning on just watching the first but I just had to watch the second one straight after and it was somehow even better than the first. I really wish I knew about these films sooner cause I'm having an absolute blast with them.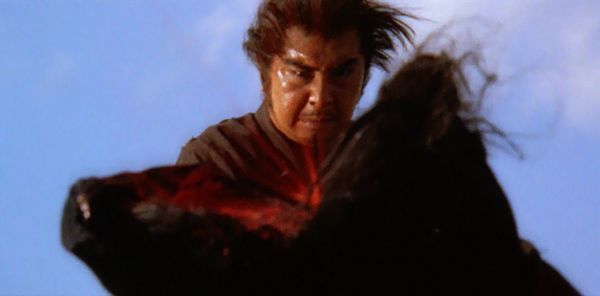 Also went to The Kingsman with a few mates yesterday (didn't even know it existed until they asked me if I wanted to go and see it). Was extremely average but had a couple of nicely choreographed fights and Ralph Fiennes is a great actor no matter what he's in. Honestly, it was just nice getting to go to the cinema with friends again. I've sorely missed it over the past few years.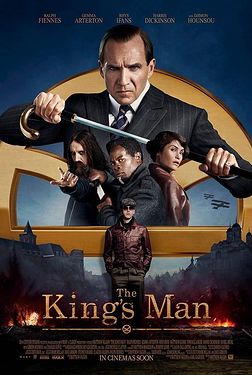 Re-watch of Kill Bill 1 and 2 together with my son.
Somehow these are the only 2 movies of Tarantino I like so much I would re-watch them. Here his over the top action works.
My son kept asking about the music, "I have heard that before, where is it from?" luckily I could answer the questions. I think it is time he sees more Spaghetti's.
I had fun with this one last year. The director said in his interview he wanted to do something different, and not be just talking heads, so he mixed documentary style interviews with scripted footage of the interviewer/actor playing an actor doing research as he preps to play the director in a film about his life.
Finally sat down and watched my Blu Rays of Sette Scialli di Seta Gialli (Seven Shawls of Yellow Silk/The Crimes of the Black Cat) and Un Posto Ideale per Uccidere (An Ideal Place to Kill/Oasis of Fear). Both really excellent and well made Mystery Thrillers, with equally clever twists. ****1/2 stars for both.
I saw on Umberto Lenzi's interview about An Ideal Place to Kill that he didn't like having Ornella Muti's and Ray Lovelock's characters being porno dealers, feeling it would look dated later, and that he wanted them to be drug pushers, and that Ponti's insistence took the realism he wanted out of the film. While I agree with him that having the leads be on the run drug dealers would've made for more interesting tension, the porno pusher angle still works well, and I don't feel the film looks dated.
I enjoyed an action-packed evening of Denzel last night.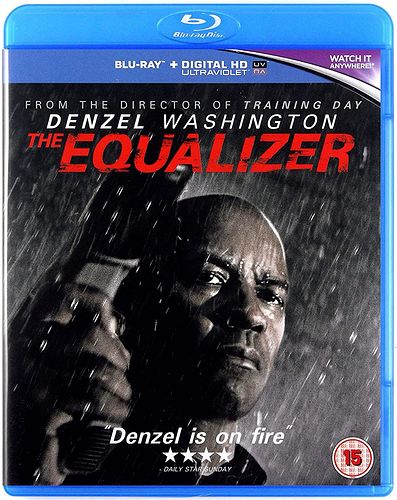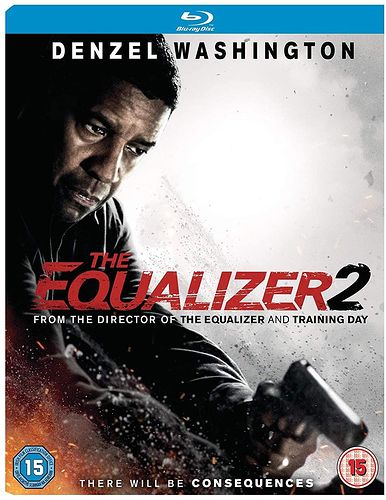 Followed by the first instalment of the splatter franchise with an edge…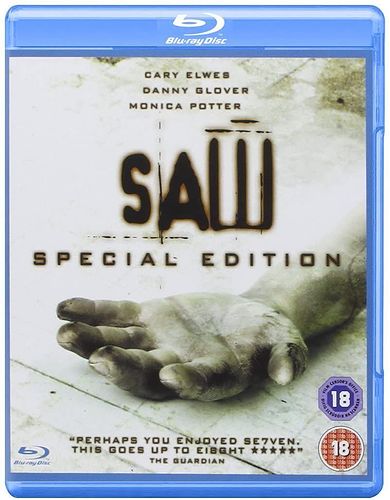 I've started the year on a bit of a 1930s kick and am working my through the films in my collection from that decade in year order. So far I've watched:
Party Girl (Halperin / 1930)
The Big Trail (Walsh / 1930)
Animal Crackers (Heerman / 1930)
Dracula (Browning / 1931)
Interesting to see these films from the pre-code era. Party Girl especially, although not a very good film, has themes that would not have been tackled a few years later. Dracula, when you think of it, has a highly sexualised context that probably would get past the code later on even though it's all a bit stagey and low on blood. Not even any fangs! Also, for the most part these films seem almost like silent films with sound which I know sounds ridiculous. What I mean is the look and feel and techniques like heavy use of title cards etc are clearly leftover from the silent era as the film makers get more used to the sound medium and the technology began to push forward more quickly. Only the Marx Brothers really use the sound medium with lots of snappy dialogue and musical numbers but the filming style looks more like a theatre show being filmed than anything else. Very static cameras and lots of wide shots etc. All that said, I'm enjoying them.
Some of the Marx Brothers best material seems to be a bit risque for the times as well but the lines are delivered in such a snappy, quick-fire manner that if you don't have a bit of a dirty mind it will slip right past you.

That was a problem for me when recently trying to watch one of their early films, from a boxset I picked up - actually can't remember which one now! but the stagnant recording of their act just irritated me … and 'We' can't have that! ffs