I just watched the Anchor Bay disc of The Hellbenders. This is a different kind of spaghetti. More thriller than usual western based on action. Not among Corbucci's greatest films but still good one including the familiar dark mood accompanied by Morricone score.
I love the ending of this film even if it's not a big surprise but is very beautifully done. And Corbucci has a gift of making best ending scenes.
Joseph Cotten is especially good in it as a fanatic renegade soldier and Al Mulock does a hilarious part as a beggar.
---
For more info visit:
DATABASE PAGE: Crudeli, I - The Spaghetti Western Database (spaghetti-western.net)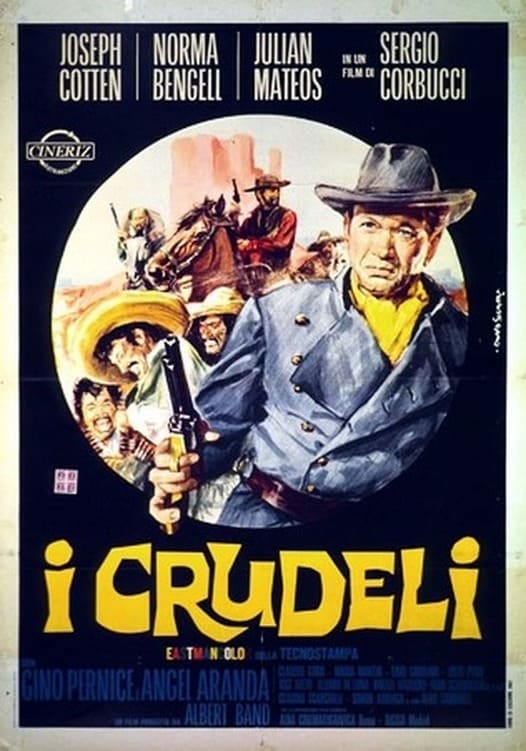 Give The Hellbenders your rating out of 5 stars!