Here is a favourite location of mine from AFFODynamite again - this is the ruins from the scene where Juan stops the stage and meets his family. The threshing circle in from of the ruins have been covered in concrete…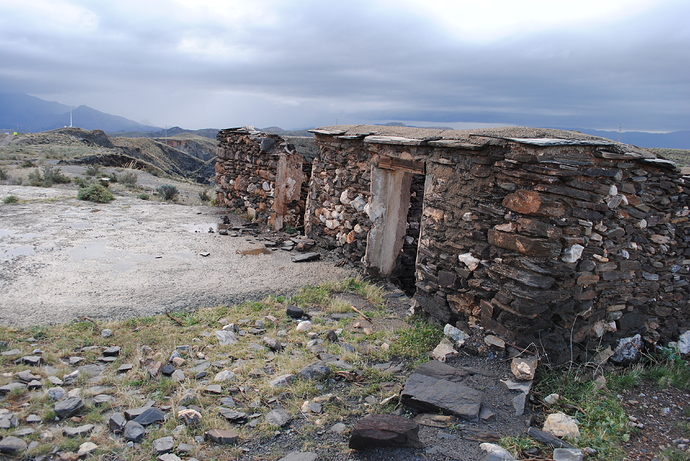 and the nearly ramblas is where Sean is first seen setting off dynamite…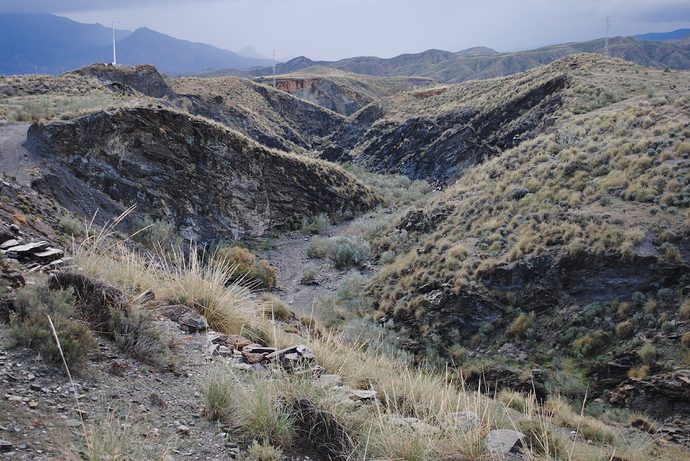 A few more Tabernas location photos:
This one is from Buho…

and a scene from Pechina - A minute to pray…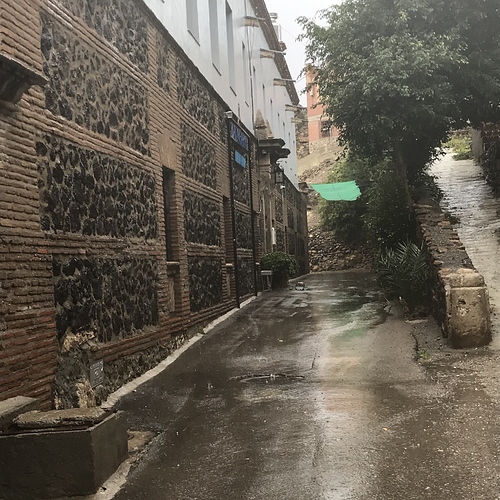 and from the same area - Espinaza Bridge…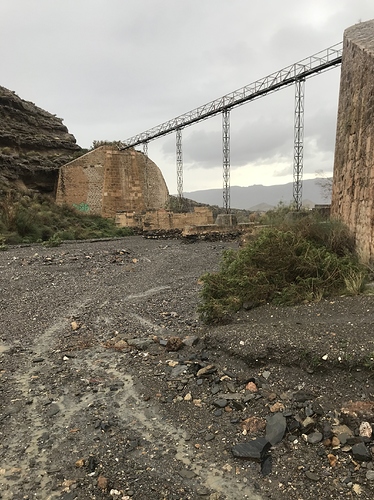 An unusually rainy Almeria

Sure was - it was blowing a gale along El Chorrillo below.
Would have been good for the Exodus movie shot there…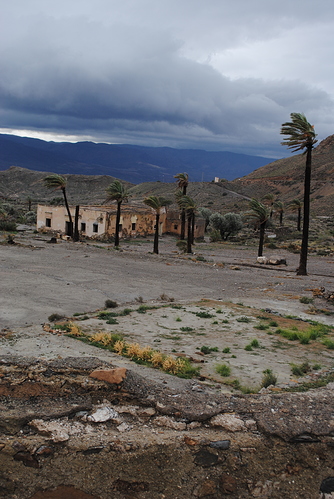 Great to see this!

Why isn't this place a UNESCO world heritage site?