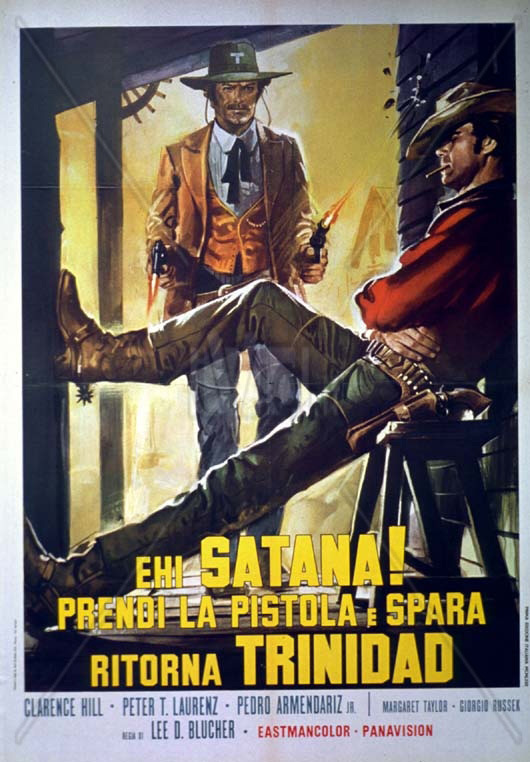 Su precio… unos dólares (1970, Raúl de Anda hijo)
aka Ehi Satana! Prendi la pistola e spara ritorna Trinidad
Plot summary (from IMDB):
Jane is awaiting 5,000 dollars at the local bank but tells Billy that there is a shipment of $100,000 expected as well. Doc, Sam and El Indio will join in the robbery. Once inside the bank, Jane lets in Billy through the back window, and as a ruse has him tie her up. The rest of the gang are standing sentry outside. Little do they know that the Texas Rangers have accompanied the gold shipment. Soon shooting erupts among all, including the town sheriff. Eventually Doc, Sam and El Indio get away. Then Billy rides off as well. Billy & Jane were to meet the trio at an appointed spot with the loot but they don't show up. Doc & gang catch up with a solitary Billy and try to beat the whereabouts of the gold out of him. Meanwhile we find out that Jane and the banker are in cahoots. What follows is a wild battle for the $100,000 in which greed reigns supreme!
Has anybody else seen this Mexican western? Italian cuts available?
Love that poster 8)