I just added it to the database, I didn't even know this is coming out, way to go @Austin_Fisher
http://www.spaghetti-western.net/index.php/Spaghetti_Westerns_at_the_Crossroads:_Studies_in_Relocation,_Transition_and_Appropriation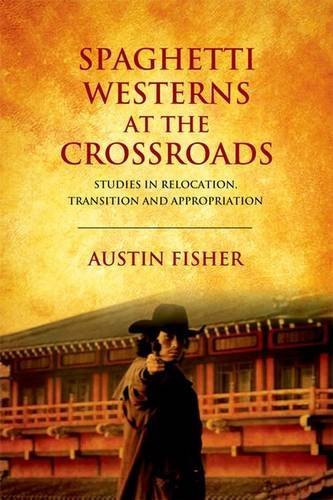 Shouldn't the title of this post be changed to reflect the title of the book (and author) instead? Titles containing the word new quickly get old.
Hey, great! New anthology edited by Austin Fisher; includes essays by Christopher Frayling and many other contributors. More information on the Edinburgh University Press web site.
Pre-order price on Amazon.com over $100 for 272 pages, hardback, to my neck of the woods. That's a bit steep, even coming from Edinburgh.
Unfortunately a typical price for some of these academic publications. My vote is for open science

Academic books tend to be very expensive - there's not usually enough demand to keep the price down and the interested academic libraries will probably buy a copy regardless.
I haven't really looked into the whole matter but I would guess it's some kind of cross-subsidization. Common folks like us, we have to wait for a mass market paperback.
Common folk like me at least. Here's to open science! Looks interesting in any event, university press pubs. can be dry and highly technical in general. I still have a couple from my sociological studies 30+ years ago. A sure-fire cure for insomnia.
In this case, the subject matter is something I can't ever get enough of.
Good ol' Abe, got a fine deal on Grant's book.
At least film studies more easily crosses over into the mainstream than many other academic disciplines. Frayling's original "Spaghetti Westerns" book is very academic in style but has at least found a more mainstream audience to a degree. His other SW works "Something to do…" and "Once Upon… Italy" were of course more mass market oriented form the outset so the text is rather more accessible.
The book's info page on the Edinburgh University Press website was deleted. My friend Compañero W. ordered it from this seller today. We'll see …
From Amazon UK 3rd party sellers you can already get it for about 45 "quid". Still a robbery but about 50% SRP
Thank you! But Compañero W. is loaded anyway. And strictly anti-Amazon.
He could have taken my advice further up the page and ordered it from an abebooks seller at roughly the same price Sebastian mentions then. Oh, well

Read the first essay, Christopher Frayling's "The Quiet Man Gets Noisy: Sergio Leone, the Italian Western and Ireland," a discussion of the construction and representation of "Irishness" in American and Italian Westerns in general and of Leone's Giù la testa in particular. First-rate Frayling, informative and entertaining.
New book on Spaghetti Westerns announced for December 2018 release; written by Aliza S. Wong, who contributed a chapter ("Malaysian Pirates, American Cowboys and the Marginalised Outlaw: Constructing Other-ed Adventurers in Italian Film") to Spaghetti Westerns at the Crossroads.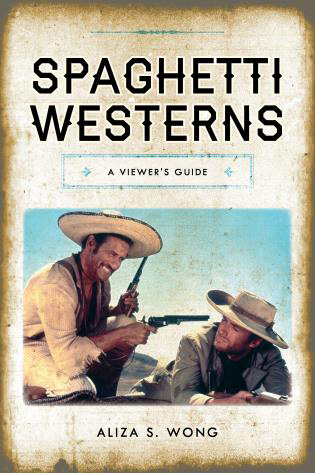 Thanks for posting. The title suggests it will have a broad appeal; the price suggests an academic audience. Hopefully she will be able to bridge the two in her writing.
I just remembered an article I have by Aliza S. Wong: "Italian D.O.C. – American Cowboys, Malaysian Pirates, and the Italian Construction of Other-ed Adventurers in Film". Here's a choice quote from the article:
"If Leone's early work as an assistant to Soldati on two Salgari films is one bookend to the relationship between Salgari's adventure novels and the western all'italiana, the other is the six episodes of the TV miniseries Sandokan directed by Sergio Sollima in 1976."