Here's my post copied and pasted from the SWDb FB group.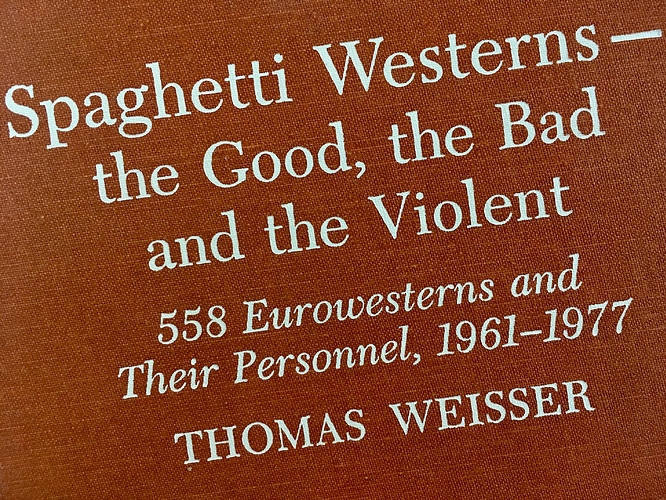 I'm a huge SW fanatic, but even being a proud owner of the Weisser book for 25 years I still find it tricky to pick one to watch from the hundreds out there. It can also be a lonely game, especially when it comes to the rougher, more obscure films. My other half struggles with the, how should I say, 'less artistic' efforts!
Today there are more euro westerns easily available than ever, not just new Blu-Ray HD remasters but many free to download, so I had an idea…
We in this group do a thing like a book club (only with more flies, stubble and tobacco gobbing) and post a different SW, with brief synopsis and if possible a download link - make it a fortnightly thing, maybe with a recommended start time… then we can talk about it in the comments, post screenshots etc etc.
I think it could make a nice reference as well for newcomers to the scene/group, and will encourage us to watch some of the less obvious ones. We could also post two trailers and whichever gets the most likes becomes the next on the list. The best comments could be added to the individual film listings on the main SWDB site.
I think it'll really liven it up here, the only thing I'm not sure about is the SWDB's take on file sharing. Many are certainly considered public domain so we could start with those.
Comments and suggestions are welcome!
[edits: I understand SWDb is generally against copyright infringement, so either we work around that, or keep to public domain stuff (e.g. films without a current DVD/BluRay release), or keep from posting specific URLs when a quick google will do. Also, my mention of livening things up is more about the FB group/page.]