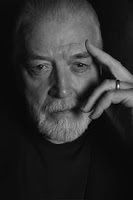 Jon Lord of Deep Purple has died at the age of 71.
The co-founder and keyboard player with the metal pioneers passed away today, July 16, 2012 after suffering a pulmonary embolism. He had been suffering from pancreatic cancer and was surrounded by his family at the London Clinic.
Lord along with Tony Ashton composed the score for "The Last Rebel" (1970) with Joe Namath, Woody Strode, Jack Elam and Ty Hardin.