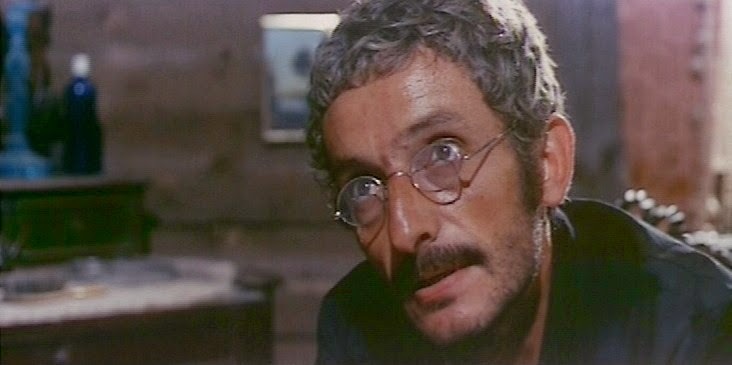 French actor Jacques Herlin, a supporting actor who had an impressive filmography, died Saturday June 7th at the age of 86 in a Paris hospital. Born Jacques Dejouette onAugust 17, 1927 in Paris, Jacques Herlin had more than one hundred films to his credit in a nearly 60 year career.
His last major role was that of brother Amédée in "Of Gods and Men" by Xavier Beauvois the film was awarded the Grand Jury Prize of the Cannes Film Festival in 2010.
This spring, he appeared in "Street ravishing" based on a novel by Boris Vian, to be released in September on France 2. Herlin appeared in five Euro-westerns and is probably best remembered as Filosofo in 1966's "Yankee". Other Euro-westerns included "Buffalo Bill, Hero of the Far West (1964), "Fort Yuma Gold" (1966), "7 Pistols for a Massacre" (1967), "Two Faces of the Dollar" (1967).