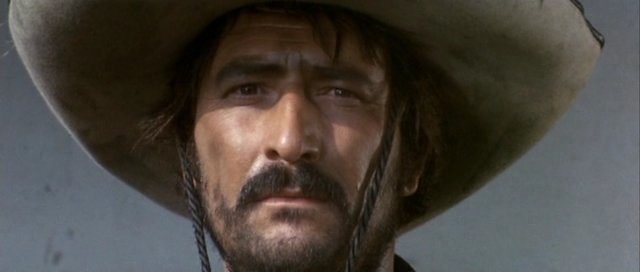 Italian actor and voice dubber Glauco Onorato died in a Rome hospital earlier today of natural causes. See Cemetery With Crosses for an obit.
ONORATO, Glauco (aka Richard Stark) [12/7/1936, Turin, Piedmont, Italy –
12/31/2009, Rome, Lazio, Italy (n/c)] – stage, TV, voice actor, son of actor Giovanni
Onorato [1910-1960].
The Good, the Bad and the Ugly – 1966 [Italian voice of Al Mulloch]
Return of the Seven - 1966 [Italian voice of Claude Akins]
John the Bastard – 1967 (Morenillo)
Ace High – 1968 [Italian voice of Bud Spencer]
God Forgives… I Don't – 1968 [Italian voice of Bud Spencer]
The Magnificent Texan - 1968
The Nephews of Zorro - 1968 [Italian voice of Franco Fantasia]
The Sons of Trinity – 1968 [Italian voice of Franco Fantasia]
Boot Hill – 1969 (Finch) + [Italian voice of Bud Spencer]
The Five Man Army – 1969 [Italian voice of Bud Spencer]
Madron - 1970 [Italian voice of Richard Boone]
They Call Me Trinity – 1970 [Italian voice of Bud Spencer]
A Man Called Django! – 1971 (Carranza)
Trinity is Still My Name – 1971 [Italian voice of Bud Spencer]
It Can be Done Amigo – 1972 [Italian voice of Bud Spencer]
Massacre at Fort Holman – 1972 [Italian voice of Bud Spencer]
They Still Call Me Amen - 1972 [Italian voice of Alf Thunder]
Carambola! – 1973 (Jim Ballerman)
The Crazy Adventures of Len and Colby – 1974 (Jim Ballermann/El Supremo)
The Genius - 1975 [Italian voice of Raimund Harmstorf]
California – 1977 [Italian voice of Raimund Harmstorf]