"Mistrust, coffee and violence ensue."
Sounds like a Coen brothers tagline.
It's hard NOT to be massively pleased by this news; still, I'm going to take it with a pinch of salt and hold off on being overexcited until they're actually shooting the thing.
You never know the director may get upset again…he could always make a film about that

.
                                                     [img]http://i.imgur.com/bTI73ux.png[/img]
                                                            confirms a 2015 release in 70mm.

Interesting poster!.. I expect nothing less than a bloodbath and ruthless violence,

Blimey, if the movie is going to prove as good as this poster, my soul will be inundated with joy.

I love this poster.
I'd like to see a slow-burning mystery western crafted by Tarantino, something a'la Giuseppe Vari, but with some more blood.

Yes, really nice poster. It gives you certain dark and menacing feeling. I'd like to get one of these.
Exquisite poster - I hope that this or one similar to it will be used for the general promotion as opposed to the usual photoshop head montage. Plus, any film shot in 70 mm has my attention!
They will change to more normal posters in this case as well, I'm quite sure.
Until I don't behold the actual footage extracted from the film, I'd rather abstain from raving about the forthcoming Tarantino project (I was somewhat disillusioned with Django Unchained which could have been far superior). Anyway, I like this animation and the primary aura the teaser trailer seems to educe. It appears the flick is going to be filmed in some snowbound location, whereupon I'm quite excited.
Regarding the Hateful Eight, anybody hear any news on a complete list of theaters with the 70mm Roadshow version? I've only seen a few venues come up with confirmations that they will have the Roadshow version. This is the closest to me and, while I won't mind the trip, I'd appreciate a better location:
http://silver.afi.com/Browsing/Movies/Details/m-0100000409
They will announce theaters soon, I have heard of 70mm shows also in UK, Australia, Germany, etc…
Interesting premise… this article asks how the cast would look like if the movie was made in the 60s
So if there's one thing aside from the trailer you wanna watch, watch this
The Hateful Eight​ OST tracks, cover & pre-order (CD/Vinyl/Mp3)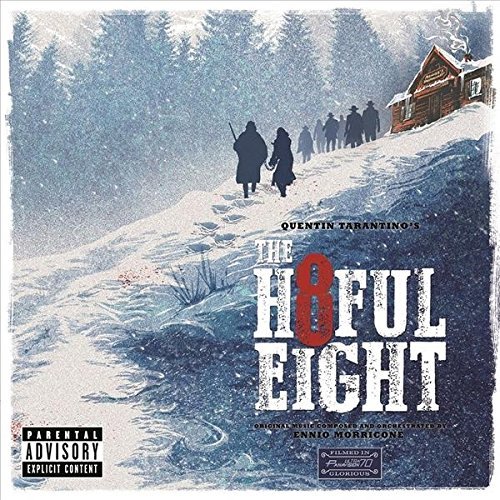 Looking forward to hearing this.