A Million Ways to Die in the West was by far my favourite.
Yes, A Million Ways to Die in the West is without a doubt one of the best Westerns on their way back.
Shows how the west was fun.

A Reckoning, Justin Lee's first western from 2018, I've not seen yet either. However, reviews of Any Bullet Will Do are not very promising, as for example this one on UK Film Review:
"[…] Any Bullet Will Do chooses to ask its audience to sit for two hours and watch out-dated and underwritten characters, literally grunt and roar at each other, while supposedly representing two sides of a debate."
We will soon be able to judge for ourselves, as Koch Media will release Any Bullet Will Do on Blu-ray and DVD at the end of May.
No it doesn't sound promising. I will wait until someone else watches it. I watched a classic and a recent western the other night, Invitation to a Gunfighter and Forsaken. Both had a message. Forsaken was fun alone just watching Kiefer and Donald Sutherland acting together.
i have it here, will watch it within the next few days
The Preacher father- gunfighter son relationship is a great scenario. It puts a new angle on the morality of being a Gunfighter play.
Hum. I liked the beautiful shots of the snowy landscapes in Montana and also Chynna Skye's interpretation of "Down to the River to Pray," which I unfortunately couldn't find either on YouTube or anywhere else.
Atrocious dialogue, but otherwise watchable
And an over-simplistic plot that never gets beyond worn-out clichés. Justin Lee's third western, Badland (2019), has a good cast though, including Wes Studi, Mira Sorvino and Bruce Dern.
An excellent film. Did you like it, Novecento?
Yes, and the director is clearly a SW fan, even down to the music.
Koch Media will release another Western on DVD and Blu-ray next week: Justice (2017), directed by Richard Gabai, who has given the world InSight, Motocross Kids, Virgin High, Kickboxing Academy, and Assault of the Party Nerds 2: The Heavy Petting Detective. It's probably a good idea to keep expectations for Justice rather low.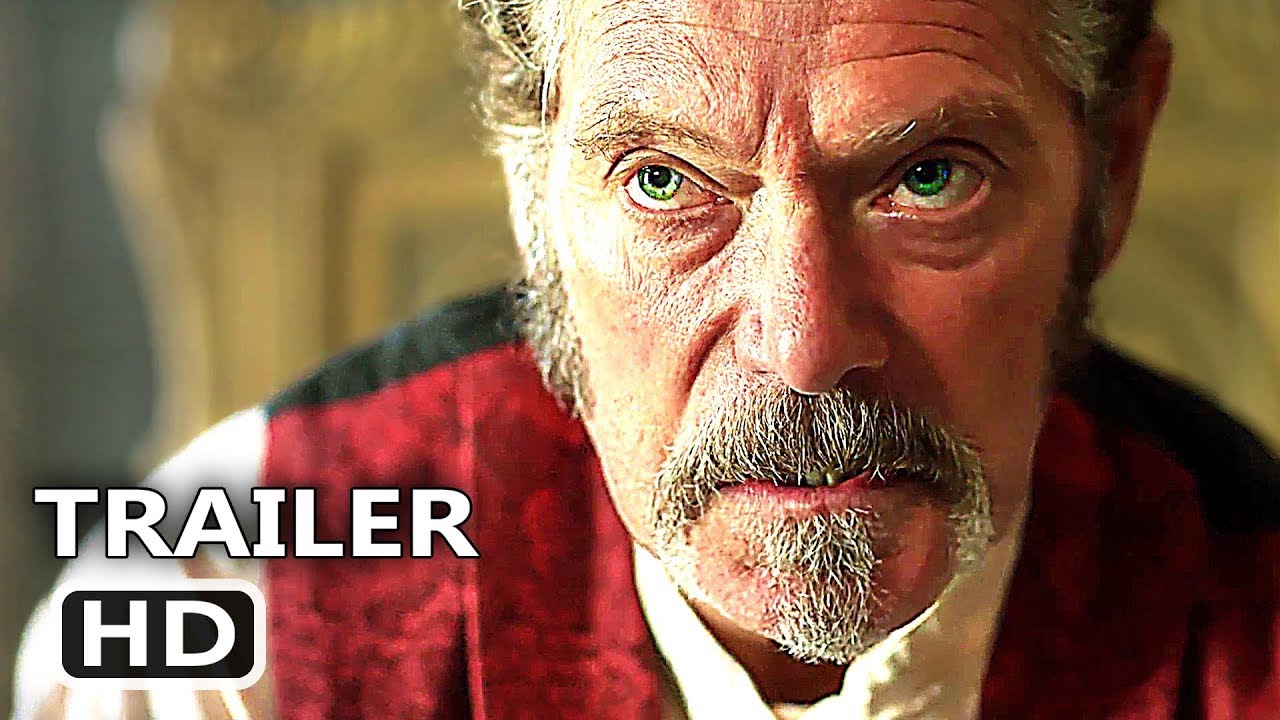 Trailer looks okay, but that doesn't mean much. Anyway, seems there's a lot of action in it. Looking at what the director did so far, that what's to be expected, a rather cheap action-packed movie. We'll see (or not)
Yup, we'll see, I preordered the Blu-ray last week. Your short review of Gabai's InSight eight years ago wasn't exactly euphoric either. However, a recent, very pleasant surprise for me was Michael Matthews's Five Fingers for Marseilles. Have you seen that one?
"It's a rare example of a contemporary Western getting almost everything wrong. […] Skip it" (Blu-ray.com). Truly awful.
So I finally saw Brimstone last night… boy what a harrowing experience… I think it would have made a more accessible picture with linear storytelling, but still quite a beautifully shot film. And since it is really a Eurowestern (I didn"t know), I added it to the dastabase
I saw it once over a year ago on TV. I felt it was too depressive, even if I usually like moody non comedy westerns. Nice though with a scene shot at Las Salinillas/Tabernas.
Watched it about 5 or 6 weeks ago … wanted to like it more, but it goes on and on and sort of chokes on it's own momentum.
Too long and too over the top to maintain my interest … though I did finish it.
Not really a western either … more a historical horror drama, which is set around the wild west period, but doesn't give any western buzz, even with the few brief Almeria scenes.