Okay, maybe not, but the subtitles not working are big problems for those of us who cannot speak Italian
Is it one special feature or multiple that have issues?
I remember that one of the interviewees in the FIND A PLACE TO DIE BluRay lost subtitles half-way through. I don't remember any other interviewees on any of the other discs losing subtitles. And I did watch most all of them,
I can understand and appreciate that fully, especially when you're really curious and/or interested in something. I have a fair understanding of Italian and French as far as watching films goes as I've watched so many of them over the years, but sometimes I still struggle with direct conversation in the languages as sometimes slang, technical terms, and local culture dialect that I'm still not familiar with are used.
Bottom line…'Arrow', much as they produce cracking releases, need to get their act together with something called 'Quality Control'.
Obviously, as we all appreciate, a lot of love, time and effort goes into every (almost every) 'Arrow' release.
Just as obviously, someone, somewhere in the Company, needs their lazy arse kicking for not doing their job, when it comes to the most basic of checks.
My suspicion is (and I hope I'm wrong), is that 'Arrow' have become so successful, and so 'big', that standards are slipping. It happens with a lot of companies; the more popular they are is the shoddier they seem to become.
Someone, representing 'Arrow', please prove me wrong.
By the way, 'Arrow' and it's lack of response to customer complaints seems to be a major issue…
P.S. I don't often get on my high horse, but feel this needs to be said: 'Arrow': Why put so much effort, and love, into a project, if you are just going to screw up with stupid mistakes?
Gianni Garko speaks Italian very clearly. He is subtitled but it's a pleasure to hear such clear diction.
Good on you, for at least trying with other languages.

A guy over here that I buy from and trade with regularly has ordered a bunch of these and is re-selling them for $20 with free shipping. A bit more than I would pay if I were over there but less than it would cost me, and less trouble, than ordering it.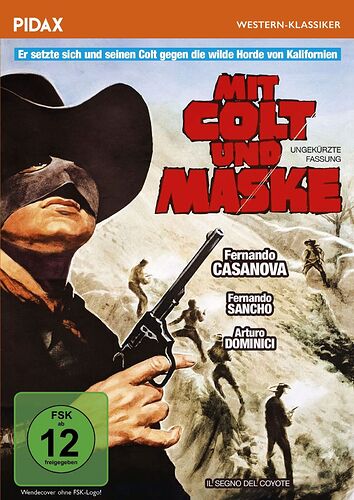 Segno del coyote, Il - The Spaghetti Western Database (spaghetti-western.net)
And I have also gotten a copy of this one…just so I can compare to see what scenes they stole from Sign of the Coyote. You know…strictly for research purposes.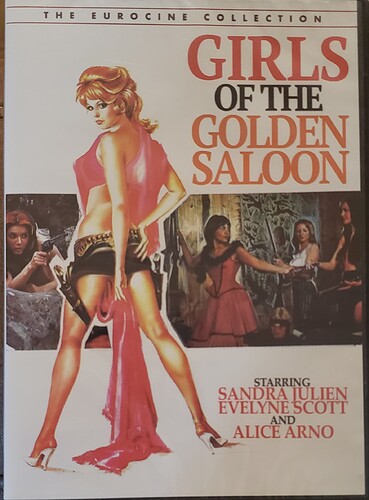 Filles du Golden Saloon, Les - The Spaghetti Western Database (spaghetti-western.net)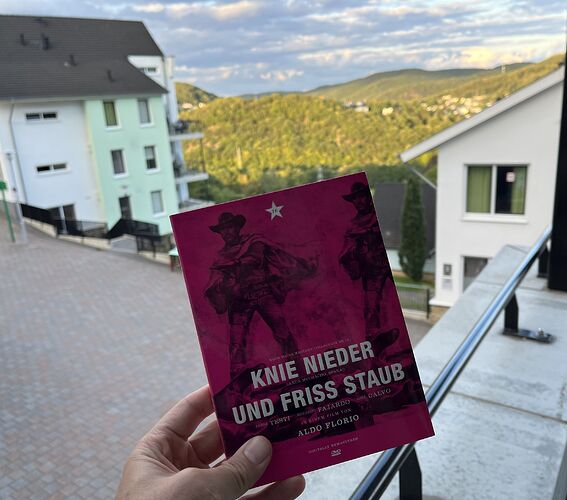 I'm on vacation in Germany and I saw this pre-owned DVD available on AmazonDE, which would only be shipped within Germany. Luckily I've a found a way to get my hands on it! I had it send to the front desk of the resort. Finally I'm able to watch this film!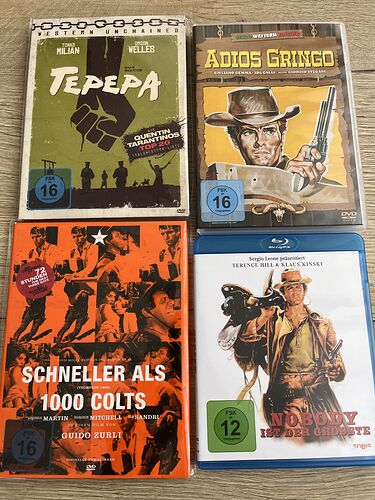 I'm still on vacation in Germany. I found these 4 DVD's for total € 24,50. I was in an Andrä store and I was really surprised and happy to find Tepepa! The store was really nice! I asked where the second hand DVD's were because it all seemed new. But everything was second hand. I found out that there are 5 Andrä stores in Germany: Dortmund, Münster, Duisburg, Essen, Köln.
Believe it or not amigos and amigas, OrbitDVD was selling this on their website and I knew I had to snag it up.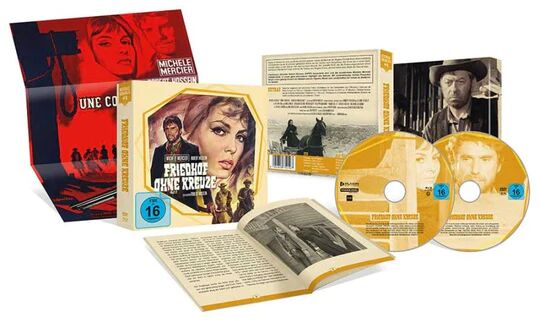 I either got the last copy they had at the moment or got the only copy they had, but I did manage to pick it up. Mainly picked up the Koch/Plaion edition for the French Audio track, I'm curious to see if the story and dialogue differs between French and Italian; and as many of you already know I was keen on picking up all ten titles in this line. That, and there's some titles in my Essential Top 20 and Alternative Top 20 I don't mind double-dipping on.
Finally got around to add this Robert Woods classic to my collection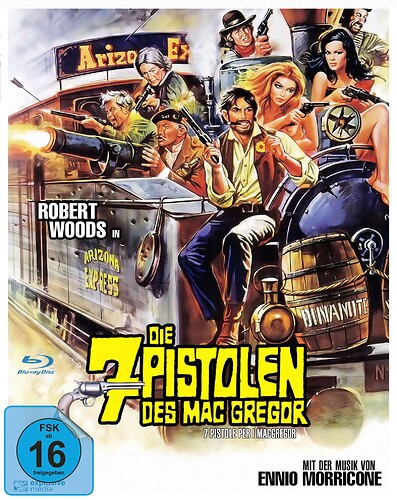 Looking forward to a fun time with the MacGregor clan this November.
I just bought a subscription to Amazon Prime.
Thought I'd better share the fact that they have suddenly acquired a rich vein of obscure, but often very good Spaghetti Westerns shown in HD - that is HIGH DEFINITION. You know, BluRay quality.
I couldn't believe it, because they are used to showing this stuff in cropped, blurry versions, but something good has happened recently and it's HD.
There's TRUSTING IS GOOD, BUT SHOOTING IS BETTER, with George Hilton and John Ireland. Excellent movie when you realise it's directed by that old hack Osvaldo Civirani, who must have taken a few weeks off to go to film school and come top of the class. Sandra Milo is fantastic.
ONE THOUSAND DOLLARS A DAY with Zachary Hatcher. Yeah I know, Mr One Film.
DEATH KNOWS NO TIME with Wayde Preston and Guglielmo Spoletini, a very well-acted melodrama with a pretty good script.
All HD.
Tonight I shall be watching HEY AMIGO, REST IN PEACE which I've already seen but not in HD.
That´s awesome! I thought you had to pay individually for each title, do you not?
Most of Amazon Prime movies are free. These westerns are free.
feel free to send me links to these streams and I can put those into the database pages
Well free if you have an Amazon Prime subscription which isn't free

And not all movies are available in all regions of the world for Amazon Prime. I have a subscription (in Denmark) and none of the movies you mention are available so my guess is that they are probably only available in the US if that is where you are?
I´m in Norway so I guess we would have a similar catalogue? Are there good spaghs available for you? Not in a hurry to get Amazon Prime though.
Well I can't link it. I watch them through my Sky Box, and ask it to send me to Amazon Prime. Once there, I ask for Westerns, or Spaghetti westerns, and hit the "Free To Me" tab.
I'm in the UK, by the way
I can list the available Westerns if that would help. So You could add a note to the listed Western that says on Amazon Prime UK.