SCENE 1 - UPDATE
Feeling pretty awesome after editing together the first scene for my upcoming, spaghetti style, Western short. And we're not talking Leone quality. Or any other Sergio, for that matter. The spirit of Demofilo Fidani lives through me, and I sincerely hope my work will make your eyes bleed.
Protagonist Joe blows up another bad guy with a stick of dynamite. A most explosive and bloody affair!
(there will be no good guys in this movie)
The scene will be uploaded to YouTube tomorrow evening for your viewing pleasure, I still have to add sound effects to the thing, which I will get to in the morning.
Runtime Scene 1: 2min2sec
Shot in snowy Flaine (France), in between skiing and drinking beer. The Great Silence this ain't. Although I did use shaving cream for snow in one particular take 8)
I figure this will be a 10 - 20 min short. Second scene has been written, and will feature Zorro and a hilarious prop. And of course Zorro will get killed by Joe.
Poster art I already finished a long time ago, so Hellbound Pistolero this is.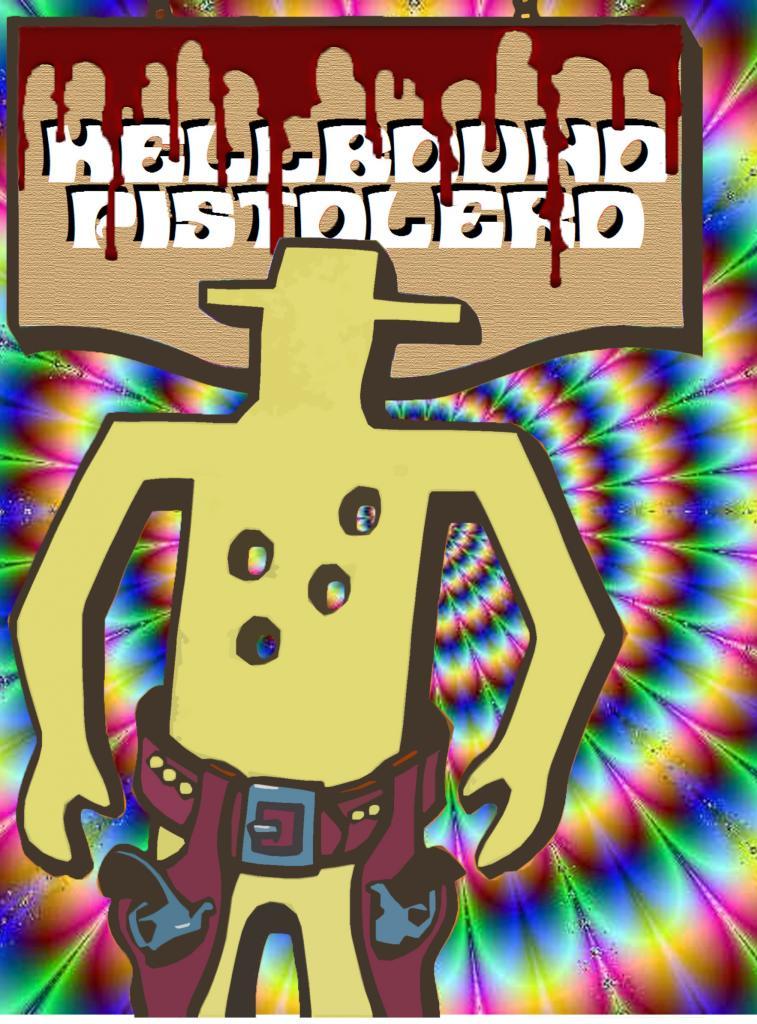 Follow Hellbound Pistolero on Facebook!
https://www.facebook.com/hellboundpistolero