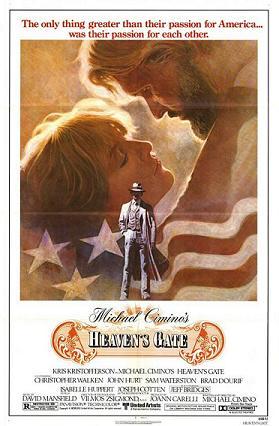 Heaven's Gate (Director: Michael Cimino/1980)
A by-word for years for excess and directorial indulgence, in recent years and in particular after Cimino's re-envisioning was unveiled at the Venice Film Festival in 2012, critics seem to be moving towards a re-evaluation of the film, that, if stopping short of the tag of a misunderstood masterpiece, is a lot more positive than the venomous reviews it received when it first opened. Controversial, though, it still remains and is seen as the final nail in the coffin of the New Hollywood movement of the seventies. Is this film great, bad or somewhere in between?
I haven't seen the film yet, but from the discussions here recently have interested me. Which is the best version to get? The old MGM 219 minute release (specifically this one on Amazon https://amzn.to/2nsGjTH) is in Vilmos Zsigmond's intended colour tone, but the disc isn't great quality and appears to be cropped on the sides. The Criterion Blu-ray is apparently fantastic quality and represents Cimino's final vision of the film (which means lost 2 - 3 minutes), but the colour tone has been completely changed. Which one, as a first time viewer, should I buy?