Yup mines 3 discs aswell. Thanks for reminding me, and thanks for making me wanna give this another viewing

MY EYES! EVEN WHEN I CLOSE THEM, I CAN STILL SEE THE TABLECLOTH! IT'S BURNED INTO MY RETINAS! AAAAARGH!
I get like that with these colours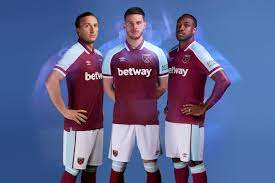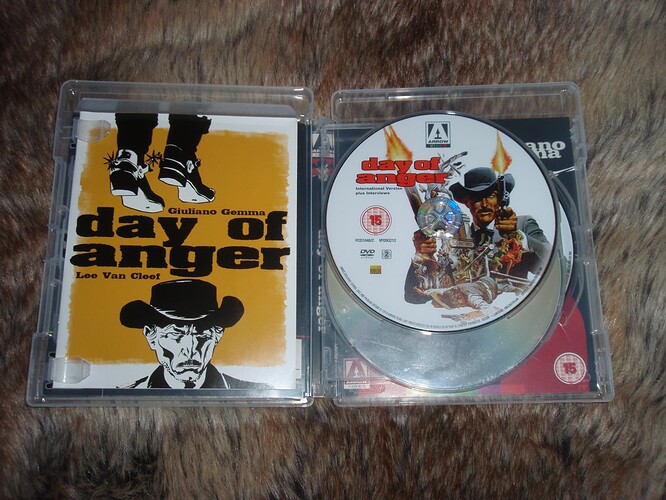 Managed to find myself a copy of the previously mentioned special edition to replace my 'boring' standard one.

Feels good to scratch that particular itch. Now all my arrow releases have their booklets - like they should. Speaking of Arrow, anyone know if the much talked about second boxset is still on the cards for this year? Or will it remain a myth.
@Phil_H mentioned earlier in one of our discussion topics that from what he heard through the grapevine it may be late spring until we see another bigger Arrow spaghetti release, but that one is definitely in the works
Arrow's upcoming set is why I'm holding off on the new Explosive blu-rays, incase they're releasing any of the same titles.
interesting gamble, what if they're steering away of these for fear most fans already bought them

That would be a nice outcome. I still regret eagerly buying Massacre Time, only for Arrow to include it in Vengeance Trails. Same with Kino's The Specialists - Euerek's was way better.
Good releases are hard to find. I'd take what I can get. I hope Dead Men Ride is coming from Arrow.
Can I ask if late spring is an announcement or release?
I did exactly the same thing. Didn't stop me getting the recent Explosive blus though

An estimate at this stage. Nothing official
As long as its still happening, that's good news.

At least we know Arrow's set won't include Long Days of Vengeance or Arizona Colt, otherwise Phil wouldn't have bought them.
EDIT: Of course he would have - he's just as crazy as the rest of us.
If you think that you don't know me at all


You wouldn't believe the amount of time I have spent explaining to my wife why it is necessary for me to have 4 versions of the same film on my shelf. One day she'll understand
"Why do I have 4 versions of the same film? Because… they're not the same

"