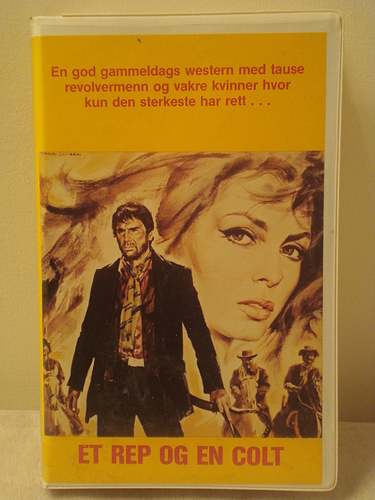 An very rare Norwegian ex-rental of "Cemetery without crosses" on the Fram Film label.
A real looker. Tape is also great condition (all stickers intact). In english with norwegian subtitles.
Will take bids on this one, and I'll notify in this thread when the tape is sold, and to whom it was
sold.
Best,
Andreas.