very good and no boring at all!!
[quote="Lindberg, post:1, topic:285"]What's your opinion on this film?
Haven't seen it myself, but it's released by X Rated as Spiel dein spiel und töte Joe.[/quote]
MASTERPIECE!!! who cares for the plot? nonstop action from the begining to the end
6 or 7 action scenes and the last shootout its one of the bigest i ever seen
i loved this movie most of the steffen movies it's boring and crap
some of theme are great ones, for my tastes this is the best!
No one, of course, but this film also does not care for anything else …
I haven't wanted to watch this film for sometime as although I remember liking it. It just seems flat in my memory.
all the westerns has the same things: gold, gunfights, heroes, music,fistfights, explotions, and high bodycounts
and this also
Just saw this one and laughed all the way through it. Just like others mentioned, it was quite funny to see Steffen playing an actor. And just the bundle of logs in the plank scene made the movie worth watching, but there are plenty of other funny ones. Not one to be taken seriously at all, it's one of the silliest I've seen and liked it just for what it was.
I do agree the final shootout went for a bit too long and the killing of the bad guy wasn't nearly as good as it should've been.
Watched this one primarily to hear the Bruno Nicolai music as I'm not really a fan of Steffen (yet) and was pleasantly surprised by how enjoyable it was. Some nice directing especially in the shootouts and some excellent and acrobatic gunplay made this a bit of a hit in my eyes. Liked the Shakespearean bits and would have liked to see a bit more of them as there was a nice theatre of blood feel about the idea of an actor taking out his enemies.
Laughed my head off at the plank scene (which was the best scene in my opinion) and a few other bits and all in all i found this a great romp. Soundtrack was excellent which always adds to how much I enjoy a spaghetti. I'd watch this one again.
7/10 8)
I watched this tonight, just before the six-o-clock news, it is the second viewing of this film for me. I really enjoyed it, i mean really enjoyed it. I know what is said about Steffen but I must say I do like him in spag wests, he is an imposing character and good lead. the SWDB review says that the last half hour of 'gunfight' is boring and goes on a bit but i didnt think so. i too loved the board trick with the bloke flying up to be shot by steffen. i am gonna give this an 8, no 9 out of ten. it was fun to watch, good story, not boring at all (unlike Bullet for the General which i find boring and cant understand its appeal beyond volante)
'bullet of the general' itw very boring and the last 20 minutes unbelievable boring no shooting
I didn't find this as action packed as some people say, its pretty slow paced at times, imo… I usually like really long extended shootouts, but this one just seemed repetitive to me
I didn't remember much about this one except the opening with the skull and Steffen shooting part of his audience. Actually it's a pretty good AS vehicle even if the closing shoot-out is somewhat prolonged. Amongst the credited female roles are Veronika Korosec (Mildred). I did not hear a first name but she is the barber and Clan's daughter. Flora Carosello is credited in Ah sì? E io lo dico a Zzzzorro! (1975), second pic, I ragazzi del massacro (1969), third pic. The widow, called Annie Masters in the English dub, shown first and lastly with the distinctive mole beside the right eye, fits the bill.


That leaves Virginia García, logically she would be Joe's aunt who bails him out of jail in the opening but I haven't been able to confirm that. Mimmo Maggio appears uncredited, at least in the Joe Clifford version.


I too (also doesn't help that Garcia is the most common surname in Spain), but I'm sure I've seen her in two or three other SWs.
The Three Musketeers Of The West (1973)
There's juicy news: after seeing her in A Town Called Bastard I can confirm that Joe's aunt is played by Virginia Garcia Moreno, better known and often credited as La Sansona del Siglo XX (Female Samson of the 20th century)!!!

https://www.dailymotion.com/video/x22lyhh_la-sansona-del-siglo-xx-extranos-en-la-noche_shortfilms
https://lamuy.es/virginia-garcia-moreno-la-sansona-sevilla/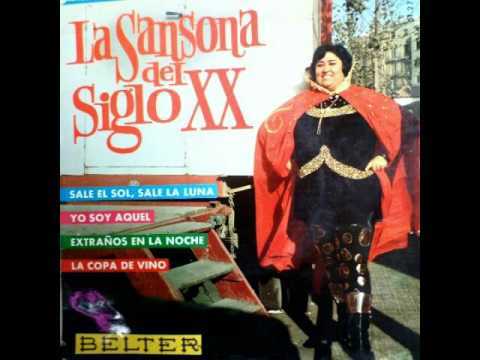 Hey, I saw the old X Rated dvd and was considering picking it up, but noticed in the SWDB listing mentioning "When accessing the English language track there will be a forced "subtitle" saying "Only for sale in Germany, Austria and Switzerland"." is this for the whole film or only in the beginning?
The whole film, I think. Get the Italian DVD if that is an issue for you.
Had this for ages but I've only just got around to watching it. Surprised to see so many negative comments since I thought it was pretty fantastic.