Real simple, just a thread for people who like animie to talk about it.
Sorry I will correct it.

Anyone here seen Samurai Champloo? Made by the same person(Shinchiro Watanabe) who did Cowboy Bebop, only with samurais and hip hop instead of space bounty hunters and jazz. It's a great show, but it's not as deep as Bebop was. Some great fight scenes, too, not to mention a killer soundtrack.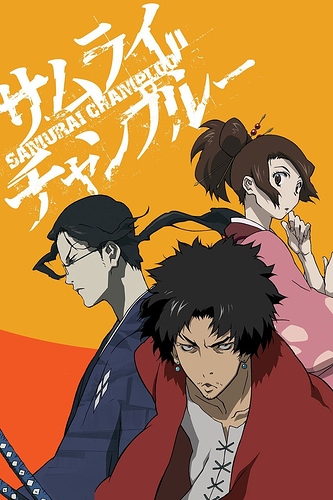 This one?
It's all my friend talks about. He is a massive anime fan. I will go to my local CEX and see how much they charge. I want to watch CASTLEVANIA first.
Yep, that one! Castlevania is great, too. It's not really an anime since the show isn't made in Japan, but it's really damned good.
I feel that way about VAMPIRE HUNTER D: BLOOD LUST. Recorded in English first. But made by a Japanese team. Mmmm?
I don't know about that one, but the Netflix Castlevania adaptation team isn't made up of Japanese people. Avatar: The Last Airbender is another example of an American show that uses anime influences(and is a really damn good show).
I never got into THE LAST AIRBENDER, DRAGON BALL Z etc. I was more THE GUYVER.
I need to get Ghost in the shell 2. I really want Space Adventure Cobra with the 90s English track.