Zavvi seems to have a dutch warehouse so checking out their sales may work better for EU customers
Pretty sure this is incorrect. My parcels from them came from Jersey, sometimes even via Sweden, to arrive in The Netherlands weeks later. They do have a Dutch language website though.
Hm, my last Zavvi orders were shipped out of NL… the German Zavvi website (at least the one ending in .de)
That's crazy! My Suspiria Blu-ray Disc came from abroad and took 6 weeks to arrive.
Where Zavvi ship from has always been a throw of the dice. On a Danish forum I frequent I hear tales of most stuff being sent from Guernsey and caught in customs so a no-go unless you are born lucky



This is part of an e-mail I got from Cauldron Films addressing upcoming releases. Sounds promising and worth keeping an eye on:
What is next? Well, you will have to wait and see, but it is definitely going to be a lot of fun with two 70s Italian action titles from two different genres!
Then after that, more Italian horror, action, an obscure giallo, and our first UHD!
UK Comedy duo, 'Hale & Pace' on location in Almeria for a short skit on Noel Coward - This episode of the series is from 1993.
Interesting to see the famous Leone film set pretty much as it originally looked … a decade later it would resemble a tacky cartoon western village for tourists.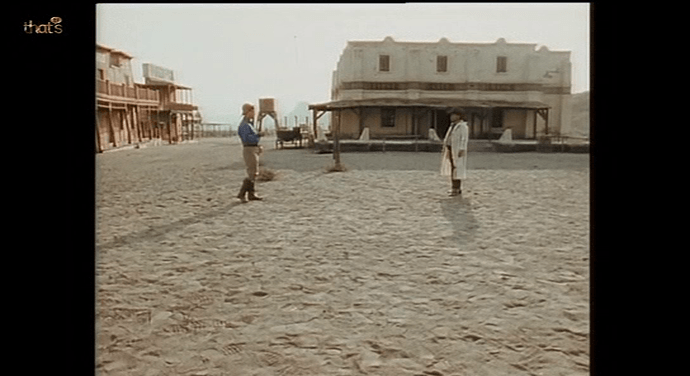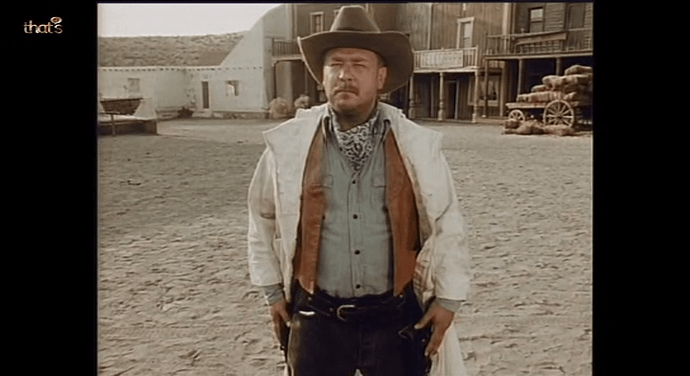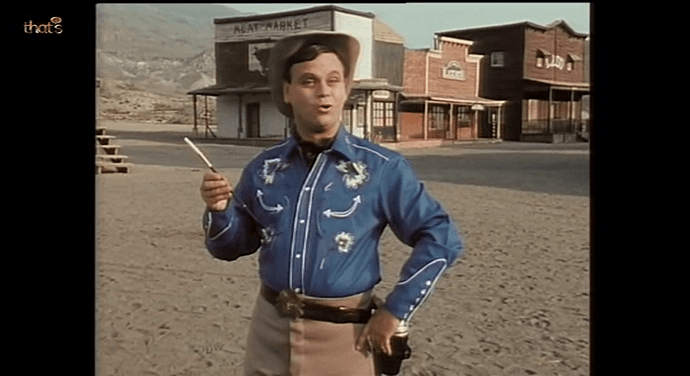 Is the spaghetti western style bubble gum commercial in episode one of Bang Bang Girl real?
I don't know what this is, and can't find info online ?

Bang Bang Baby is the title, sorry. A stylish new Amazon mafia crime series
For the last few days, until Sunday, we had fog in the state of New Jersey that would rival the fogs of the whole of England, thick as soup and butter. It was crazy, never saw fog so thick.
No ghosts or ghost pirates thankfully

, but it would've been an atmosphere Hammer Studios would love.
Sounds pretty good

Quick Question Amigos: has anyone ever dealt with the seller momox shop on Amazon and if so, are they reputable? I found the Django Italo Western Box and the price seems fair, just double checking before I make a decision.
It is a refurb seller. I have an app to scan stuff I wanna sell, they give me a crap price but I can ship it all to them and then they sell it. Probably depends but they buy so cheap they can afford to toss out stuff in bad condition. It is a professional company so wouldn't worry about ordering. But they do depress 3rs party pricing

btw I would sell you mine, if these were available on Bluray already…
Nearly every German blu/dvd I've ordered off Amazon has been from Momox. Never had any issues and the items always come in good condition

That's a very kind offer @Admin, but I'd never dream of asking you to make such a sacrifice, even when both films become available on Blu Ray

and thanks for helping out with my inquiry. Knowing my luck if I do decide to pull the trigger on the item, Ulrich Bruckner will announce he's reached a deal with the rights holders of the films, and then I will be between a rock and a hard place

I'll think it over for sure.