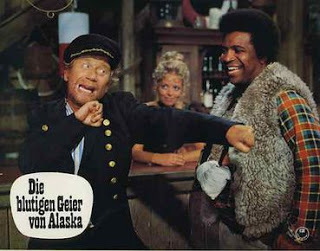 Heinz Reincke who appared in "Hellhounds of Alaska" with Doug McClure died yesterday in Vienna at the age of 86.
watched him in several tv-series and comedies , but have only one dvd with him : "der längste Tag (= the longest day) " as Obstlt. Pips.
he's got the austrian citizenship since 1970.
He's in many movies, but I remember him best from Crispino's COMMANDOS. The world pribably knows him best for The Longest Day.
http://imageshack.us/photo/my-images/191/commandos19691241313425.jpg/
A still from Commandos (1968), Reincke with Marilù Tolo