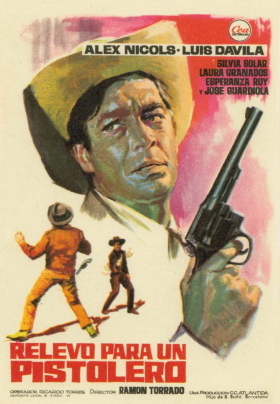 http://www.spaghetti-western.net/index.php/Relevo_para_un_Pistolero
A stranger from Boston offers a notorious Arizona outlaw a job he can't refuse.
Have someone seen this rarity ? I know, that there is a spanish vhs from divisa, I've seen screenshots in the french western-maniac-forum !
I'm a big fan of Luis Davila, so i'm very interested in that film !