BERNARD CRIBBINS, aged 93, R.I.P.
British-born Stage, TV and Film entertainer and actor, Bernard Cribbins, has sadly passed away at the age of 93.
An all-rounder, Bernard could play comedy and serious roles with equal ease - appearing in many classic British films alongside such stars as Peter Sellers, Peter Cushing, Barbara Windsor, and Ronald Fraser.
Among his most well-known films were 'The Wrong Arm of the Law' (1963); 'The Mouse on the Moon' (1963); 'Carry on Spying' and 'Carry on Jack' both (1964); 'She' (1965);
'Daleks Invasion Earth 2150AD' (1966); 'The Railway Children' (1970); and Alfred Hitchcock's 'Frenzy' (1972).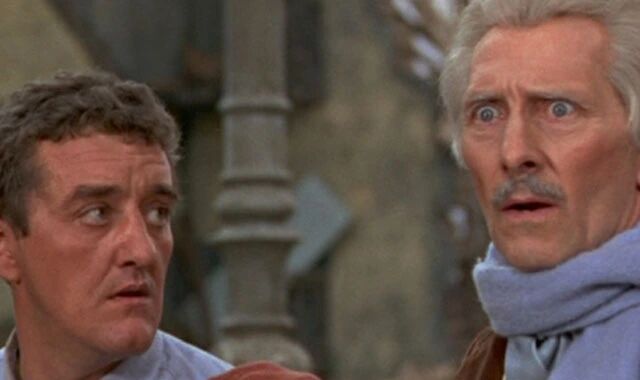 On TV, he was a regular and welcome face, appearing in 'Fawlty Towers'; 'The Avengers'; 'Armchair Theatre'; 'Cribbins'; and - in later years - 'Dr. Who' on the BBC.
As the narrator of 'The Wombles' (1973-1975), he became a firm children's favourite.
As well as being a prolific actor, he also had novelty chart hits with 'Right, Said Fred' and 'Hole in the Ground'…
R.I.P. Bernard Cribbins…