Thank you for creating account.
I checked.
oh wow @garringo55 is off to a great start, we'll have all Japanese titles added in no time, also more locations being updated… and I am uploading some old WAI issues, and then I will turn my attention to completing the archival of fistfulofpasta.com which I started and paused a while ago
It was fun doing this interview. Thanks to Martin for chatting with me.
Click here to read it:
https://www.spaghetti-western.net/index.php/Exclusive_interview_with_director_Martin_Koolhoven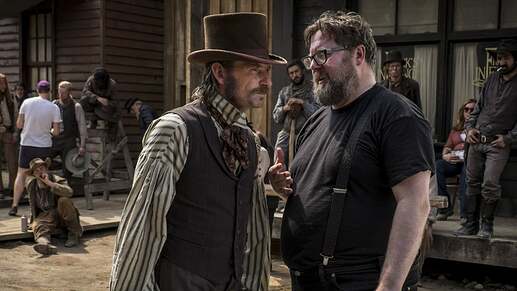 We could do with more (and active) SWDb contributors
https://www.spaghetti-western.net/index.php/Special:ActiveUsers
The SWDb needs better and more pictures (lobby cards, posters, etc in all languages), plot descriptions, version information, box office info, reviews of films we don't have reviews for yet, quality control on more obscure DVD releases, and much much more.
This is a call out to the forum, for those who want to help out, please get in touch!
Just wanna give a shout out to @Alleluja who is adding some major improvements from the japanese side of things

Been adding and fixing lots of DVD releases etc from Australia and Argentina, and fixing up a few other things. Generally trying to work our to-do-list for SWDb 3.0 but I keep getting side tracked by all kinds of other parts of the website that need fixing

Help appreciated
I've written or updated a few short biographies for the database's category pages over the past year, mostly of actresses: Mercedes Alonso, Tania Alvarado, Adriana Ambesi, Liz Barrett, Hélène Chanel, Virginia Darval, Josyane Gibert, Pascale Petit, Ada Pometti, Pilar Velázquez, Jelena Žigon, and Branko Špoljar (thanks to @Carlos finally identified in Starblack).
The database is receiving some much needed attention in the area of eastern European westerns by @jan.svabenicky
Revised the database page for Plomo sobre Dallas in June, transferred it to the new layout and added additional text elements. The SWDb community's enthusiasm for the film seems to be very limited: it doesn't even have a thread on the forum.
40+ movie pages now have location photos - based on my top rated SW movies.