Welcome to the Spaghetti Western Database Forum. After logging in or signing up, please read the Community Guidelines, Terms of Use and explanations below to earn your first badges. Contact us any time if you need help.
What's the Spaghetti Western Database?
The SWDb (at www.spaghetti-western.net) is an international encyclopedia about the European western (a movie genre). This is our community forum. It is open to everyone.
What's new about this Forum?
On Nov 21, 2015 we migrated to a new type of discussion software called Discourse. You can log in with your usual Email/Username and password (in case of problems, use your email address). We will post a detailed tutorial outlining the new features of this forum, soon. The highlights are
works on mobile devices
you can reply to topic notifications or personal messages by email
you can earn badges for activities and be promoted to new trust levels
better protection from spam
super fast and easy search, including in-topic search
endless scrolling (no need to browse pages)
Where can I get help?
Read this entire post. Send us an email if you have trouble (office@spaghetti-western.net).
Feel free to leave feedback about the new layout and questions in our feedback topic.
How to get started?
Log in (or sign up) and browse around and get to know the place.
Look at your profile and update it, e.g. with an avatar picture, background and name. This will earn you a badge!
Read our TOS, Privacy Policy and Community Guidelines. Badge!
Introduce yourself in the Welcome topic.
If you see something cool, click on the little heart to like it. Earn a badge!
Use the magnifying glass in the top right corner to look search, find it and read it!
Click on the SWDb Forum logo any time to return to the start page, where you can also access a list of all categories we have.
If you want to get involved in a discussion, click "reply", if you want to quote someone, highlight a portion of their text, and click "quote reply". To mention another user, start typing @ and the forum will suggest the right username.
Use our Sandbox topic to play around with functionality and get acquainted with the use of this forum.
Ok seriously, what the hell are badges?
There are some things on this new forum that earn you badges, signaling a certain maturity within our community an proficiency with the use of the forum. For example, having read our Terms of Service will earn you a badge, or doing a certain action in the forum for the very first time, e.g. liking a post.
Read our guide to trust levels and badges (under construction)
Latest, New, Unread, Top, what are these?
The starting page for the Forum now shows the latest topics with activity, most recent change first.
Latest: topics with recent posts or changes (updated edits)
New: topics created in the last few days
Unread: topics you are watching or tracking with new posts you have not read
Top: most active topics, you can filter by year, month, week or day.
You can also click on "Categories" to enter a specific category.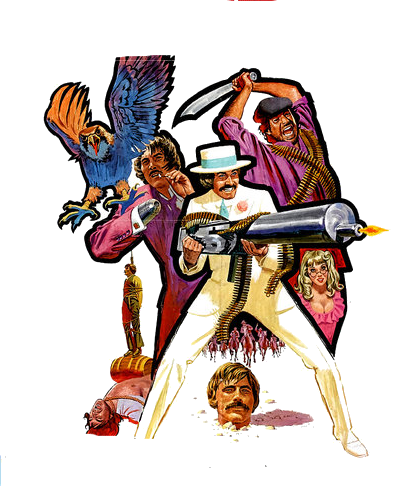 Where is who's online and other statistics?

You can click on the hamburger menu and then click users and filter by day, week, month etc to get a sense of who is active. Some stats you can also see per user by visiting their profile (e.g. when they were last online). There'll be group stats (last seen and last post per member) soon once we've established groups that make sense. For a lot of other statistics, we depend on what this software can currently do, which will change over time. If you are interested in a particular information about the forum, please do contact the @Admin he is very willing to share all kinds of stats as long as they are available.
I'm having trouble logging in - what now?
If you've been a member prior to our relaunch, and you're experiencing login problems, please try a) logging in with your email instead of your username, b) requesting a new password or c) contacting the @Admin (office@spaghetti-western.net) if you're still unable to login. We can solve all login issues.