Sold some gold so I could catch up with these releases (true story).
But now I'm even more confused by Koch's packaging decisions.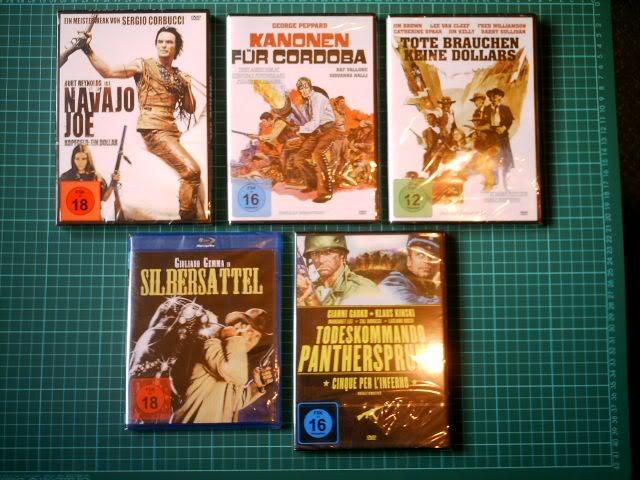 Navajo Joe - Amaray with card slipcase - why no digi-pack ?
Kanonen Fur Cordora & Tote Brauchen Keine Dollars - Amaray with numbering system on spines (03 & 04) - why no digi-pack ?
Silbersattel - Blu-ray Disc, can't watch this but got in case it goes OOP before I can.
Todeskommando Panthersprung - off topic but Garko & Kinksi in a WWII movie, how cool is that.